Study Abroad: DIS Copenhagen
Fall 2021

Learning How to Pivot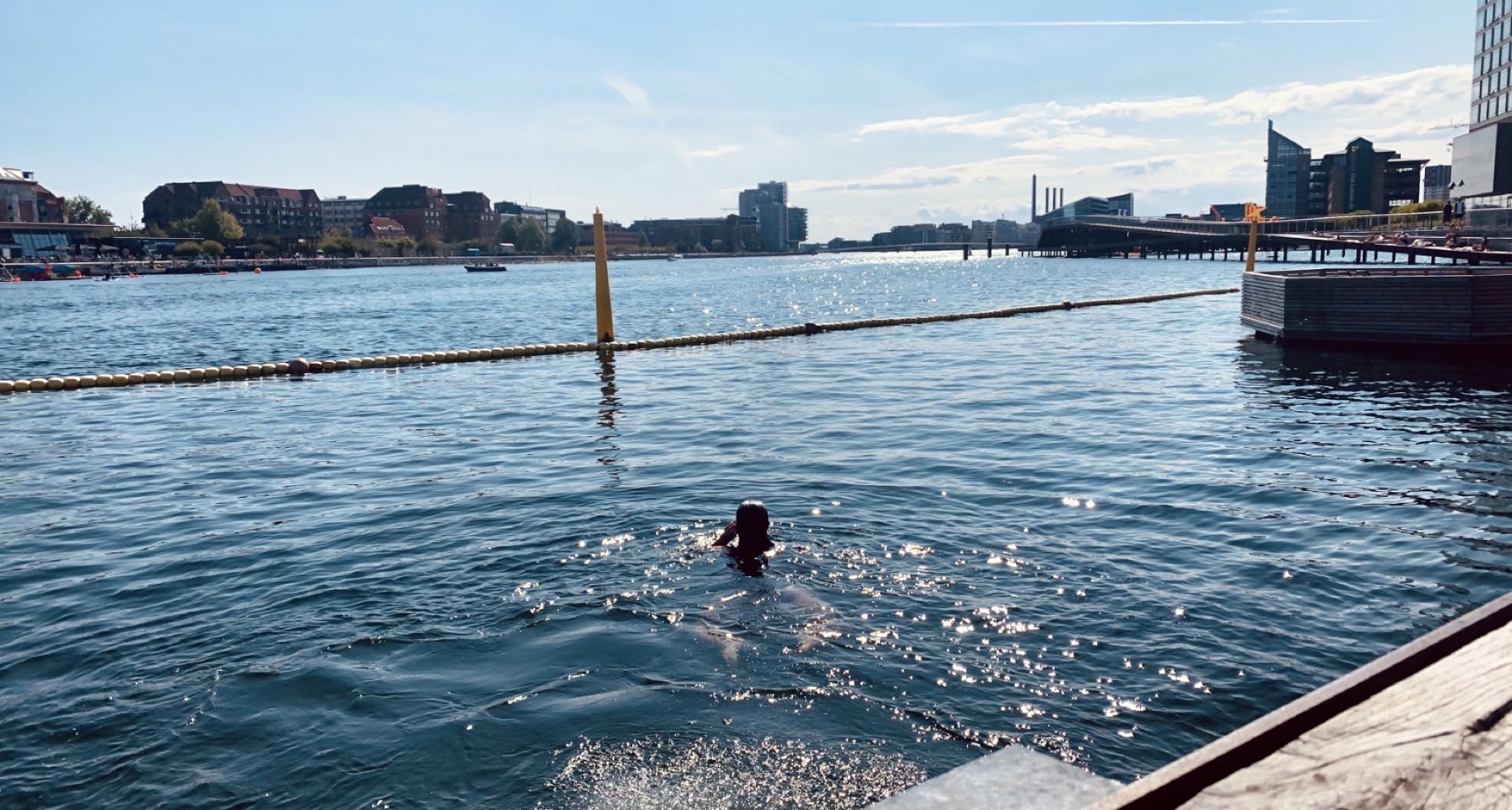 PRE-DEPARTURE
Growing up, I was always called to adventure. Whether it was traveling to a new region of the U.S. or outside of the country for vacation, service, and athletic events, I was always in awe when meeting new people and experiencing different cultures. By embracing the uniqueness that each place had to offer, I valued how much my perspective continued to grow and develop.
As a prospective student, I was drawn to the study abroad programs that Denison offered and knew that I wanted that to be a part of my college experience. When it came the time to start looking at places to learn related to my interests, DIS Copenhagen stood out as the perfect fit for me. By offering a variety of public health courses, I was able to choose courses that would allow me to apply my knowledge in a brand new setting and re-evaluate my beliefs further.
When COVID-19 hit in March of 2020, I was devasted to learn that the upcoming fall semester programs had been canceled. It was a huge loss. I felt as though everything I had worked for was suddenly ripped from under me. Beyond that, the unknown of what the future would look like made me wonder if this dream of mine would ever be fulfilled.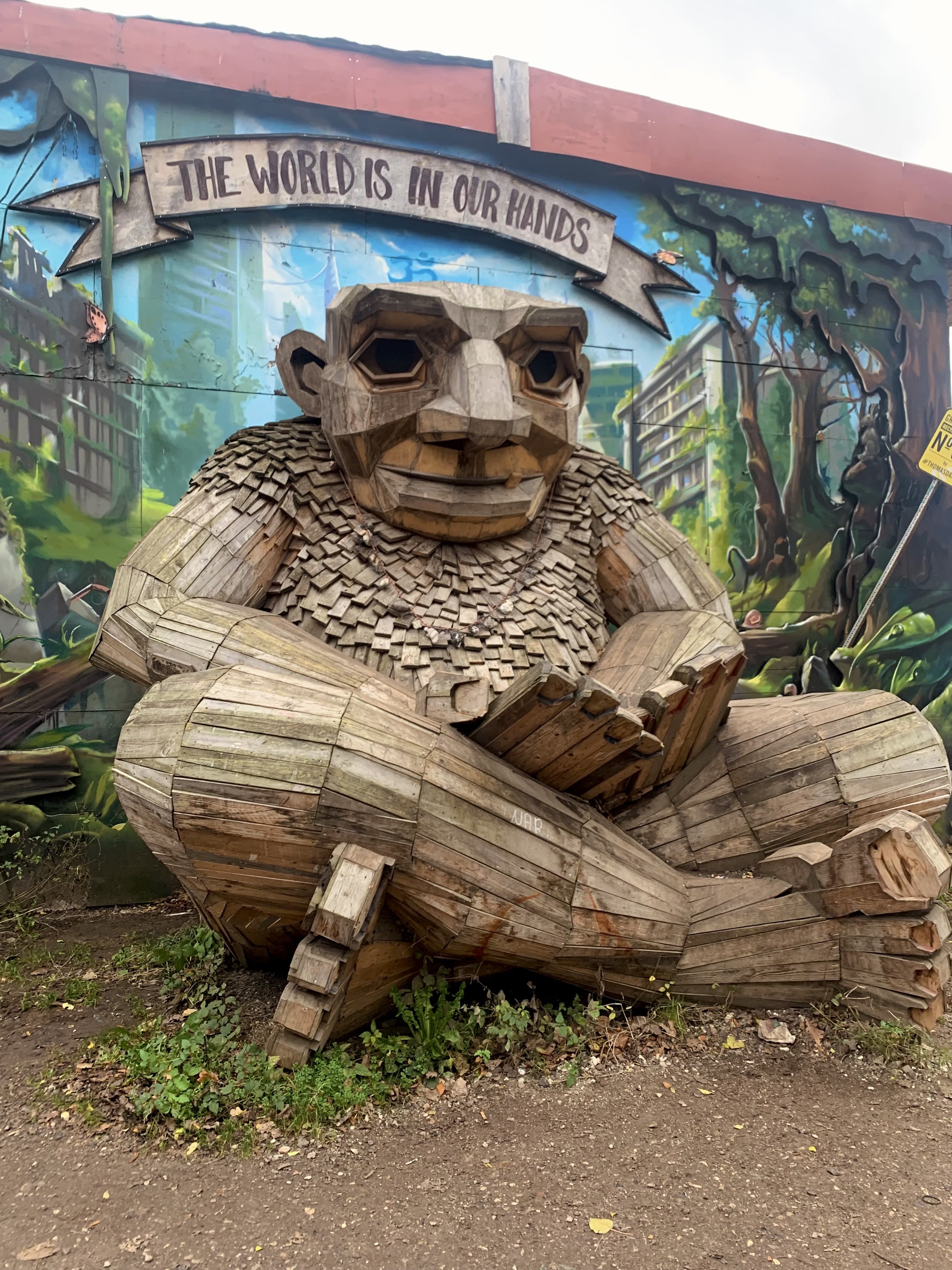 At that time more than ever, my passion for global health and desire to travel was what I craved the most, both personally and intellectually. So, I waited and rescheduled and waited and rescheduled for two extra semesters until I finally make the decision to finally go on my adventure during my senior year.
Without this pause and pivot, I may have never had the chance to become a Global Health and Psychology double major. With patience and supportive advisors, I created a new plan that allowed me to finally study in Copenhagen in Fall 2021 when COVID restrictions were no longer in place.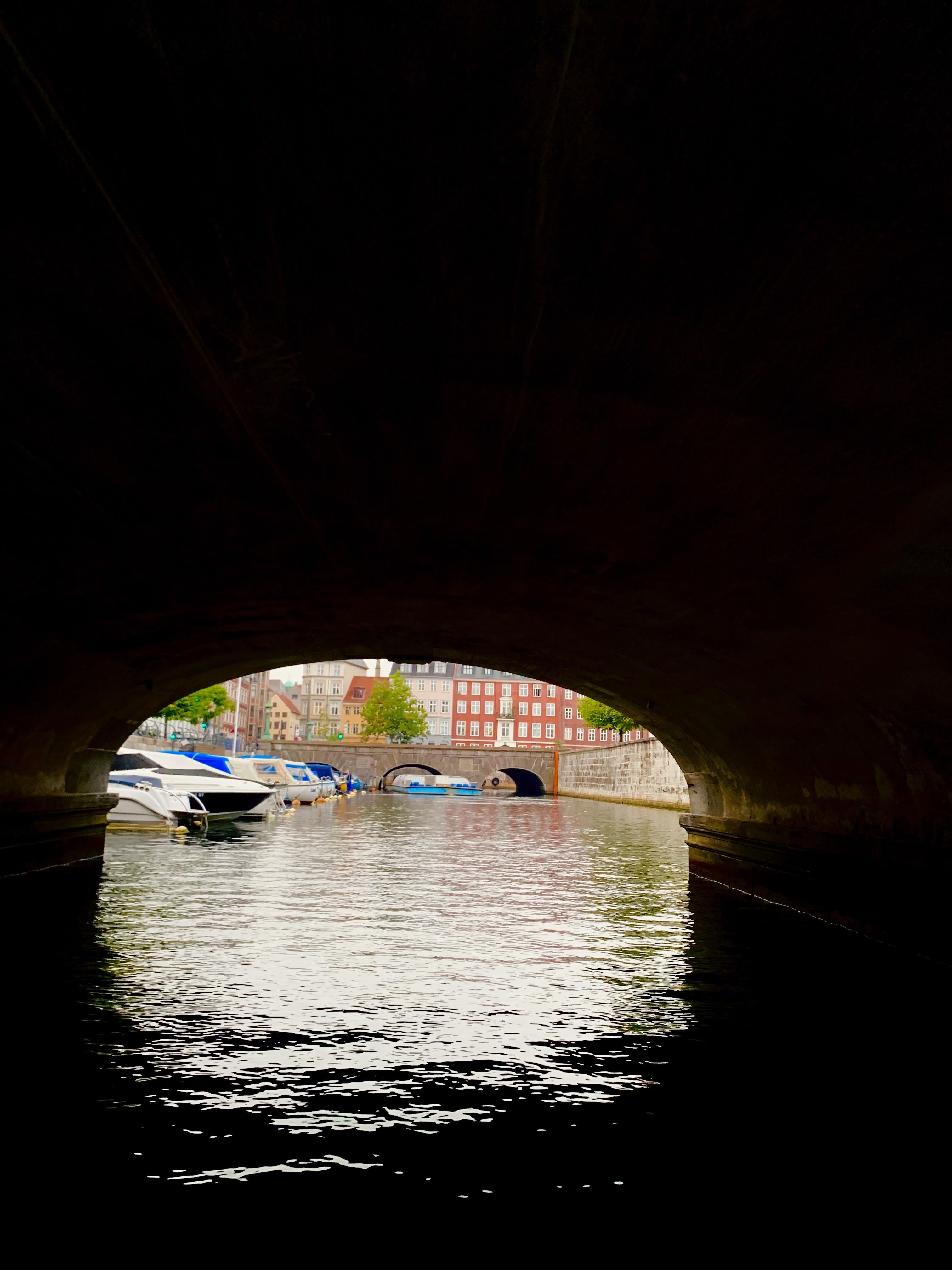 LIVING IN SCANDINAVIA
The day I finally flew to Denmark, I had a mix of emotions. Never in my life had I experienced so much excitement and nervousness, simultaneously. Little did I know that I would soon fall in love with this new place and everything that came with it...
Through DIS Copenhagen, I was assigned to live in Nimbus Kollegium with other American and international students from across the world. As I learned more about the Danish language and culture in class, I had the further opportunity to exchange with my flatmates. A new sense of independence came with the apartment style of living in a foreign city. I learned to grocery shop smaller and more frequently, and that DKK requires conversions to USD.
Fortunately, my closest friends came from my classes and apartment complex. Although I lived about 30-minutes from the city center, I felt connected to many areas which I visited and commuted to every day. In between classes, the city was my playground. I could walk around, shop, sit by the canal, or explore other buildings to pass the time.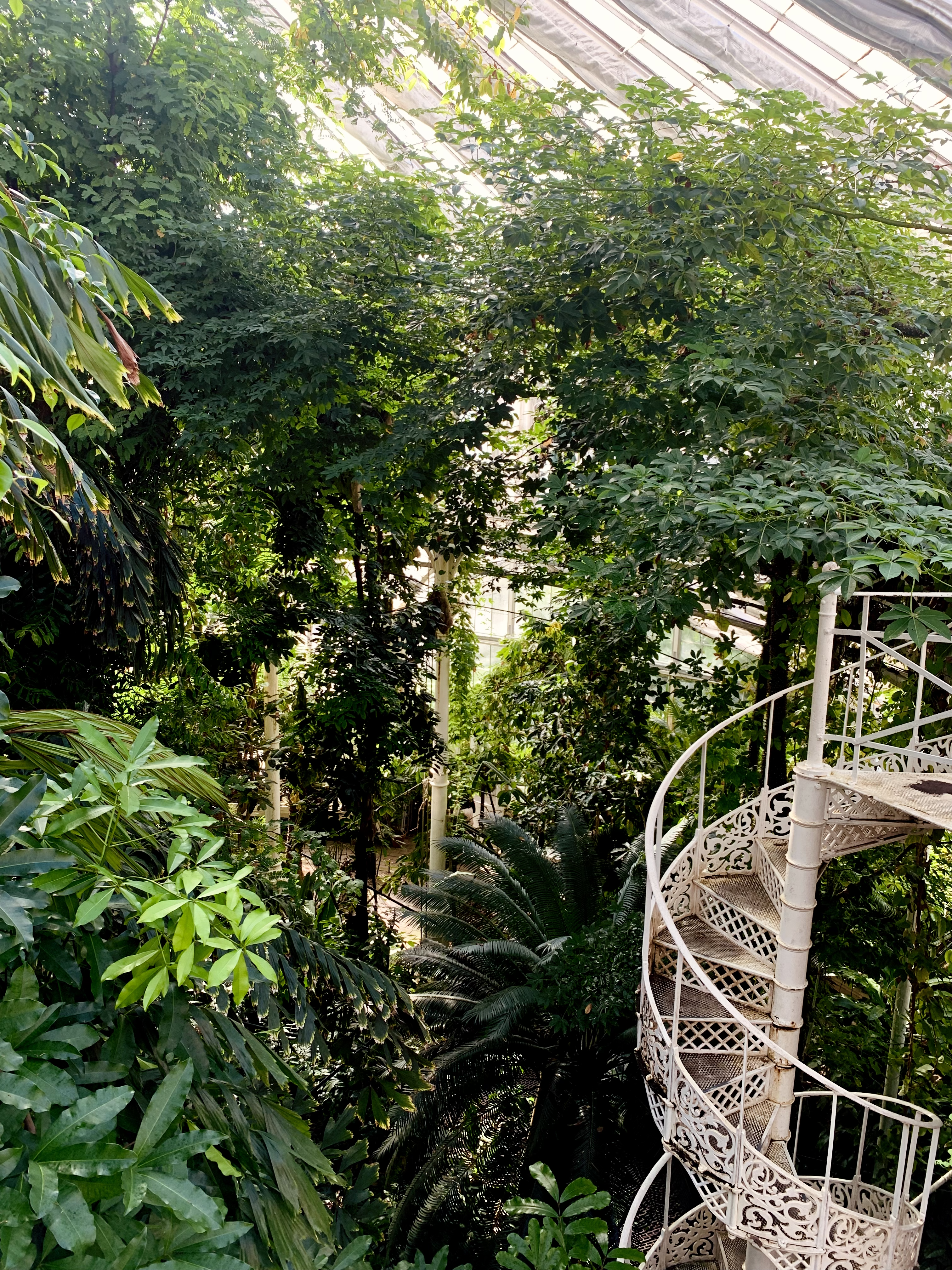 The courses I took while abroad included Healthcare Systems: A Comparative Approach, Healthcare Strategies for At-Risk Populations, Epidemiology: Danish Case Studies, Public Mental Health, and Danish Language and Culture. In combination with each other, I was able to develop a comprehensive understanding of public health in the context of Denmark which differs a lot from that of the U.S.
The Danes have unique qualities that I adopted while living among them. When commuting on the metro, everyone was often kept to themselves quietly. Besides the public transportation, the majority of people biked to school and work. I learned to love this commute and taking time to myself each day to reflect and listen to music and I took the metro too and from home to classes/field studies.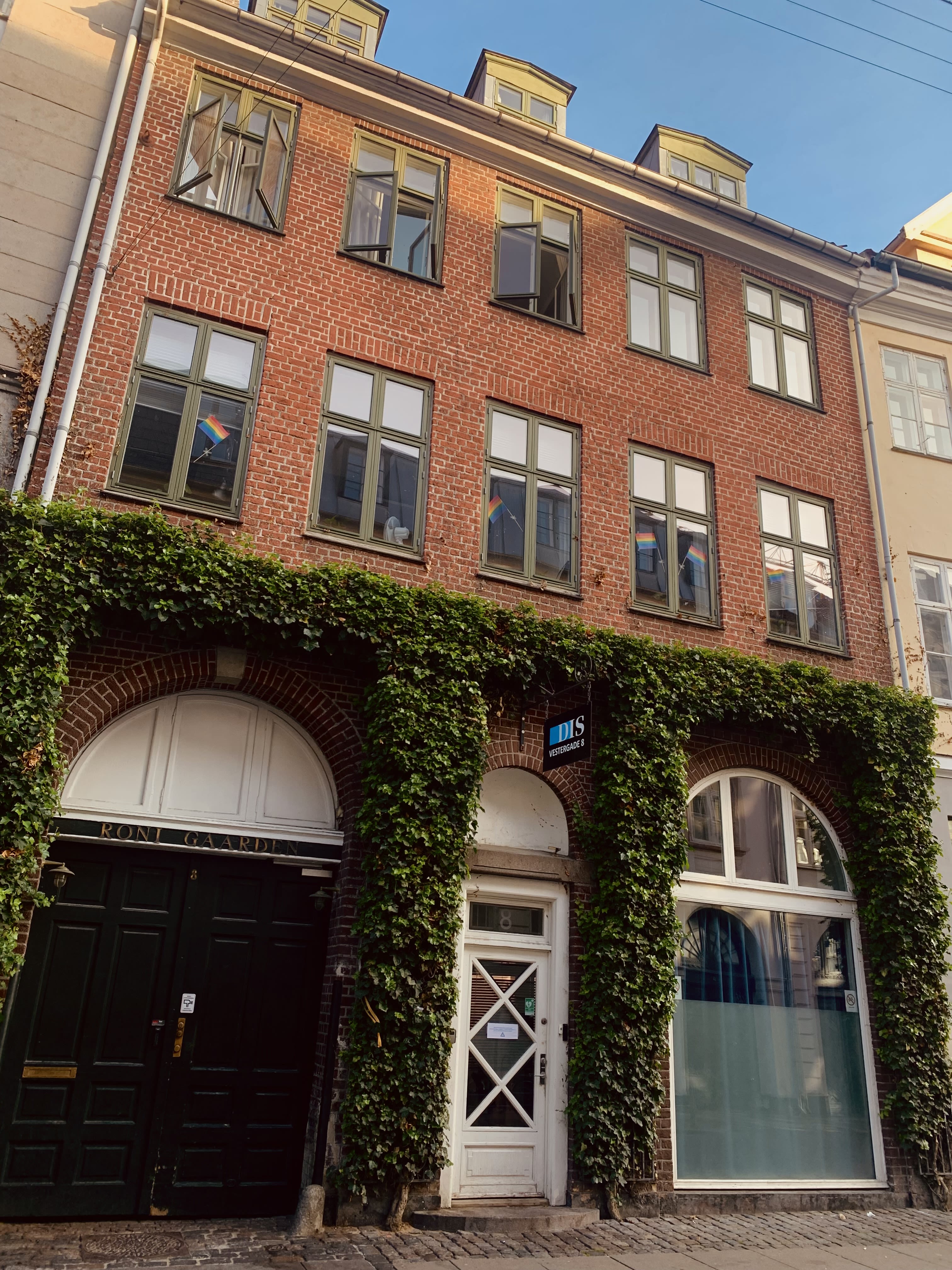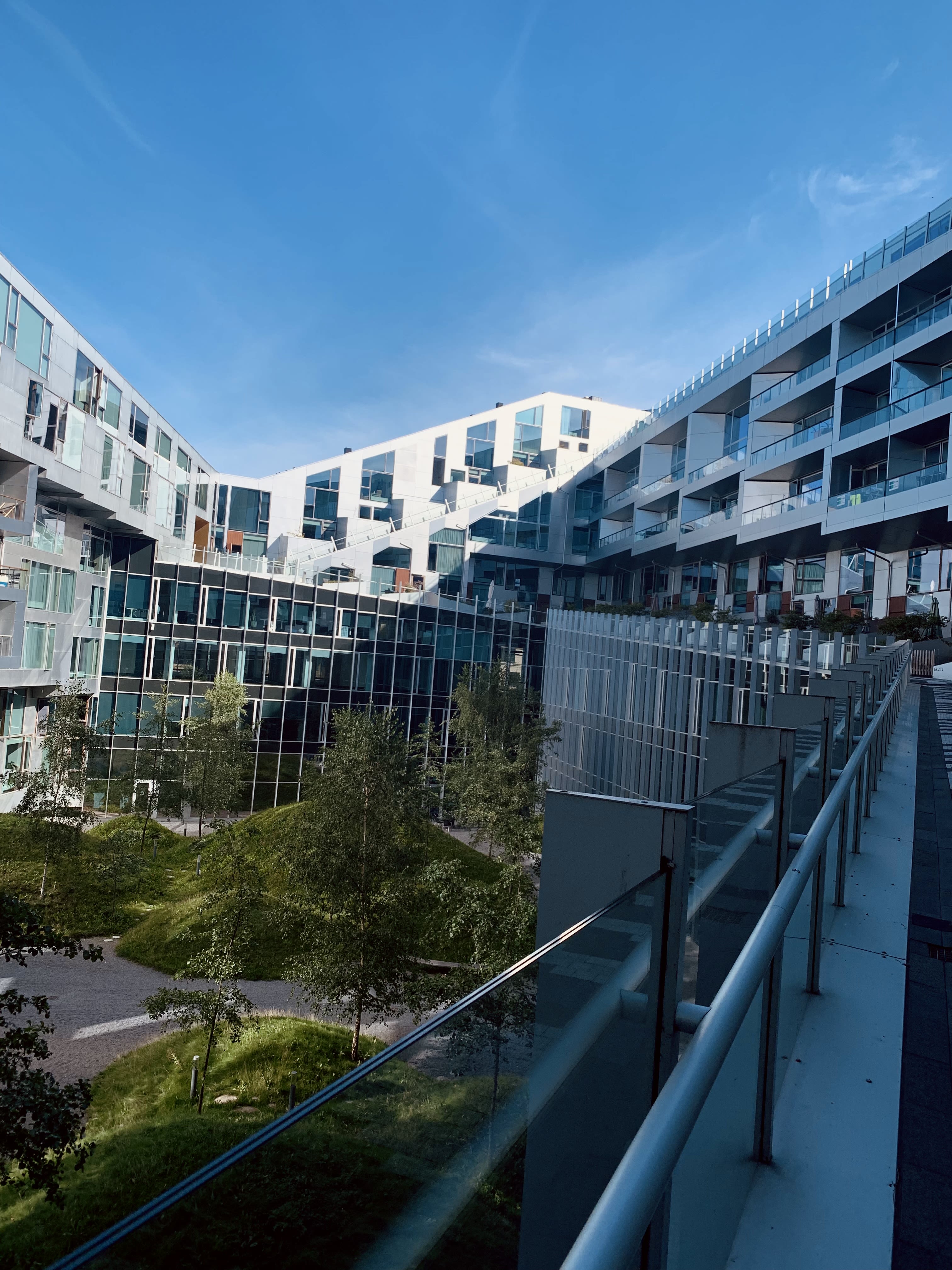 EXPERIENTIAL LEARNING
Every Wednesday, instead of meeting for lectures in the classroom, each of my professors organized a site related to learning topics in which we would visit and experience ourselves. These experiences truly made my abroad experience whole as I loved to interact directly within the community and better understand my home for the semester.
In my Healthcare Strategies for At-Risk Populations course, my classmates and I were able to visit H17 the world's largest safe injection site, and an underground Red Cross Clinic. In each of these settings, an informant sat with us and answered all questions we had, which were many! The personalization that came with this made learning exciting and allowed me to build connections with material that was discussed back at Denison, while also re-evaluating my beliefs through the exposure to other styles of living and social support. It was in this class that I learned about Harm Reduction and progressive strategies that are in place across the ocean that seemed impossible to implement back home due to a variety of determinants.
In a psychology course titled Public Mental Health, my professor brought us to visit several locations relevant to urban mental health and lifestyle. One location was a therapy garden in which many support groups often visit together to escape the sounds and surroundings of urban life. Instead, they spend time being mindful of nature including rocks, water, grass, flowers, and more. We also were given a tour of 8 House, an apartment complex that was designed to provide every suite with full access to sunlight. Moreover, on another day our class was fortunate enough to experience a music therapy course with one of our professors' friends. She used a complex array of instruments as we lay on the floor and I fell into a deep state of relaxation. All of these places highlighted the importance of mental wellness and access to alternative therapies.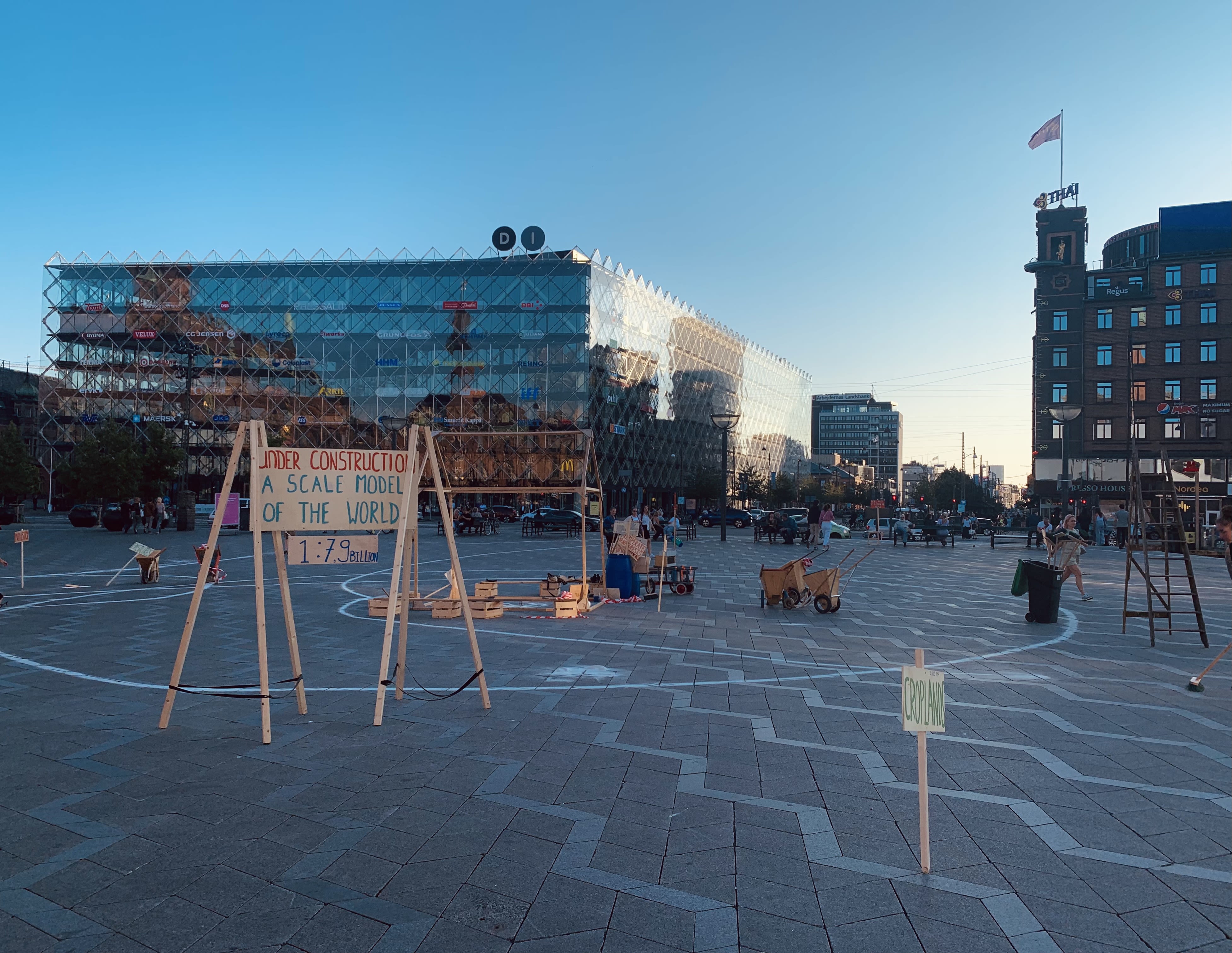 My Danish Language and Culture course involved multiple private tours through the palaces of the city, allowing my classmates and me to see where history existed as we learned about it. We visited Chrisitiansborg Palace, Amalienborg Palace, and Rosenborg Palace and learned about the royal family and other traditions of the monarchy.
Lastly, the longest external learning experiences took place with my core course Healthcare Systems: A Comparative Approach as we went on two, week-long trips to other cities in Denmark and different areas of Finland. Visiting different stakeholders like officials who work in municipalities and the state, general practitioners, and NGOs allowed me to understand this healthcare system which was so widely different from our own in the U.S. On each of these study tours, we took part in both personal/cultural activities and academic talks. Speaking with natives, professionals, and nomads of another culture was special and truly allowed me to embrace and absorb their opinions and behaviors.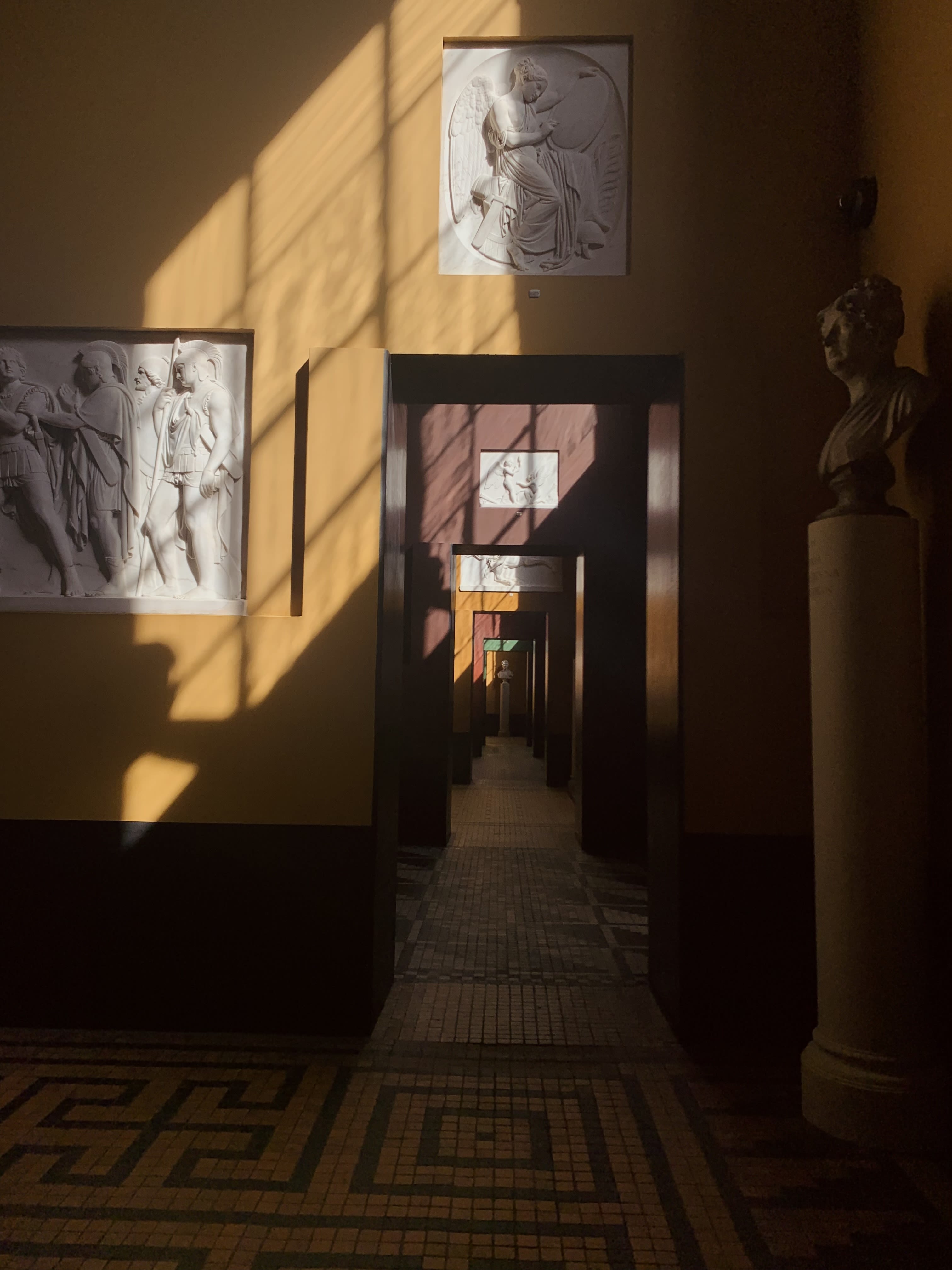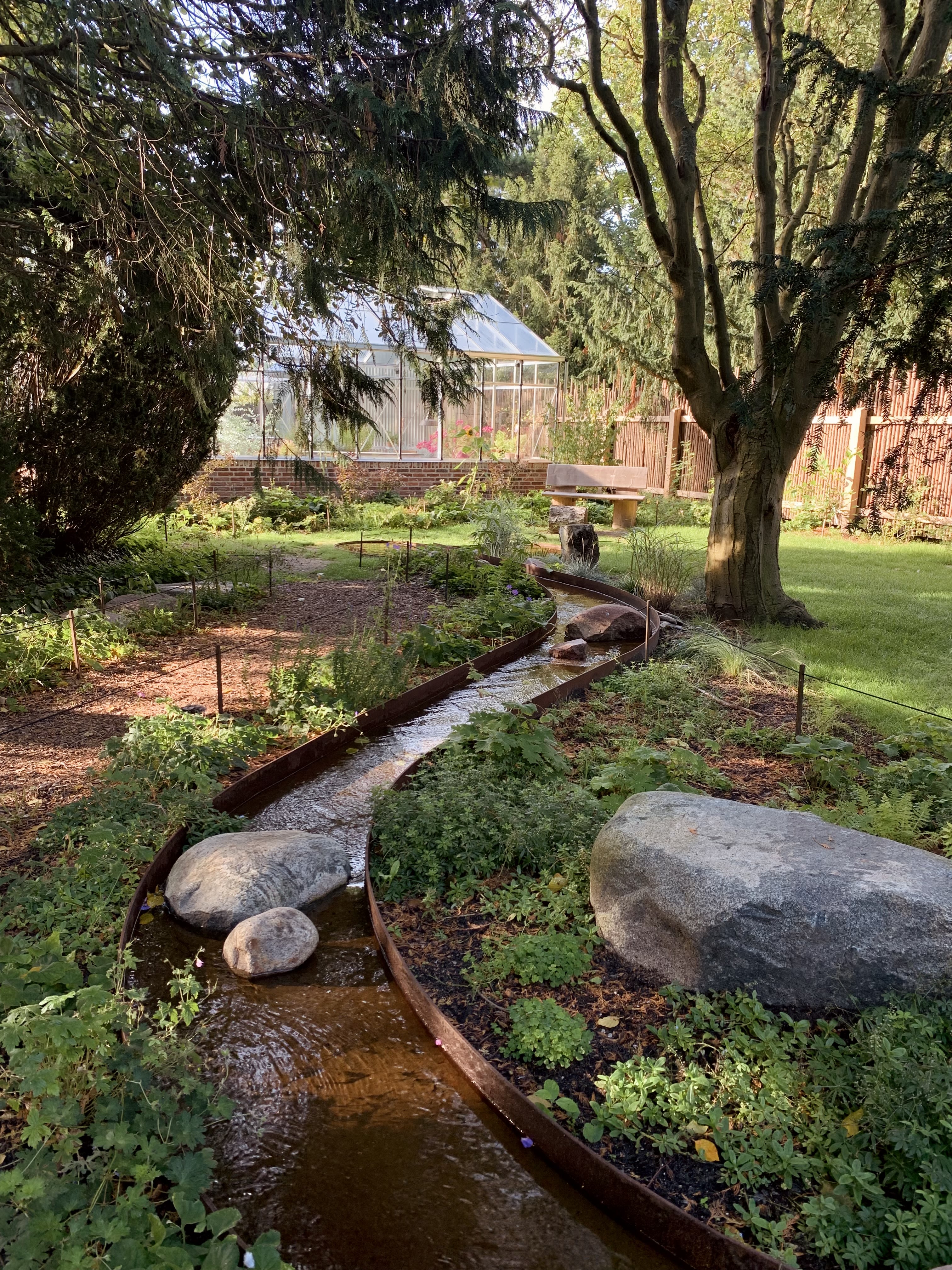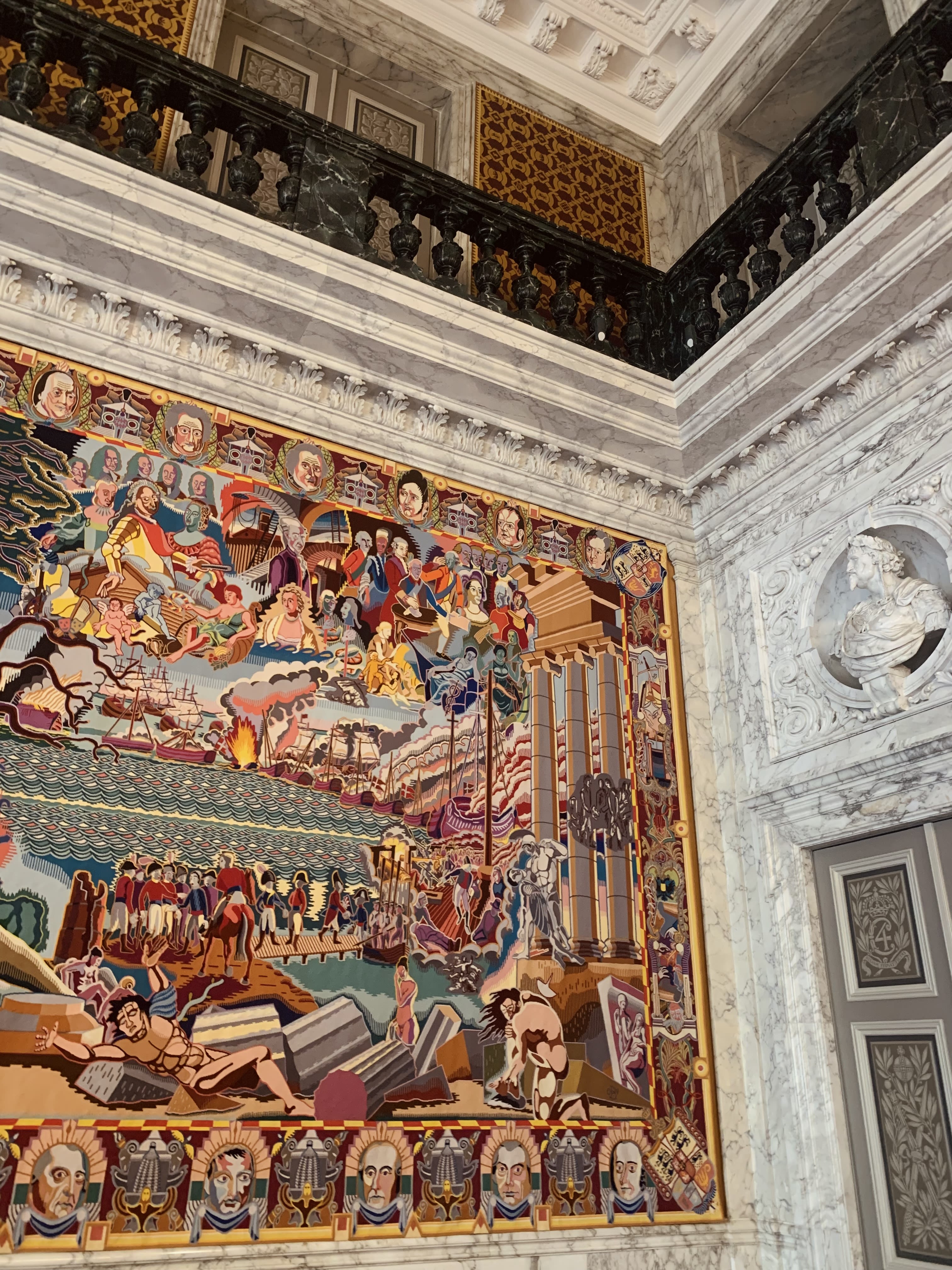 TRAVEL DESTINATIONS
Throughout the semester, I was able to travel around Europe and the UK for both academic and personal travel. Through experiences that came with quick weekend trips and week-long tours, every destination taught me a new set of lessons. While these trips were not always smooth sailing, I learned a new sense of independence by navigating new areas with a partner up to really big groups of friends. I never would have expected to be so comfortable using planes, trains, buses, metros, cabs, AND staying in hostels, hotels, Airbnb, and friend's places. The world started to feel smaller the more connections are built.
CORE MEMORIES
Malmö, Sweden: Naked bathing in the Baltic Sea.
Edinburgh, Scotland: Hiking up Arthur's Seat and eating haggis.
Barcelona, Spain: Loving colorful mosaic art across the city and swimming in the Mediterranean Sea.
Milan, Italy: Riding a bus through the countryside and eating gelato in the dog park.
Florence, Italy: Eating authentic Italian food and dancing across the Ponte Vecchio at night.
Rovaniemi, Finland: Hunting for wild mushrooms and petting reindeer.
Amsterdam, Netherlands: Visiting old friend and navigating a COVID scare.
Paris, France: Observing art in the Louvre and exploring Versailles in the pouring rain.
Helsinki, Finland: Experiencing sauna culture and learning how to play new sports like padel and curling.
Below is a little glimpse of what these special places looked like...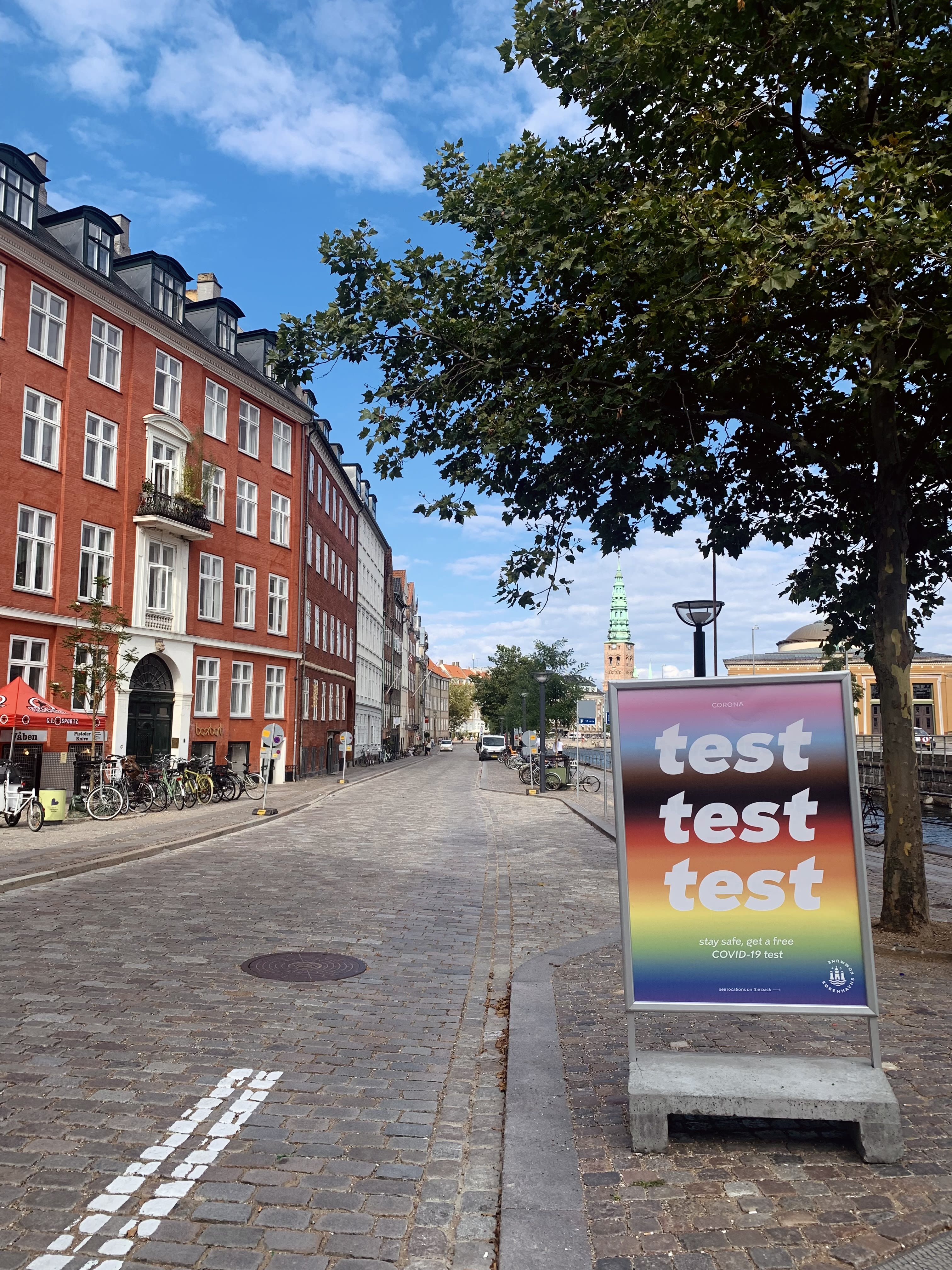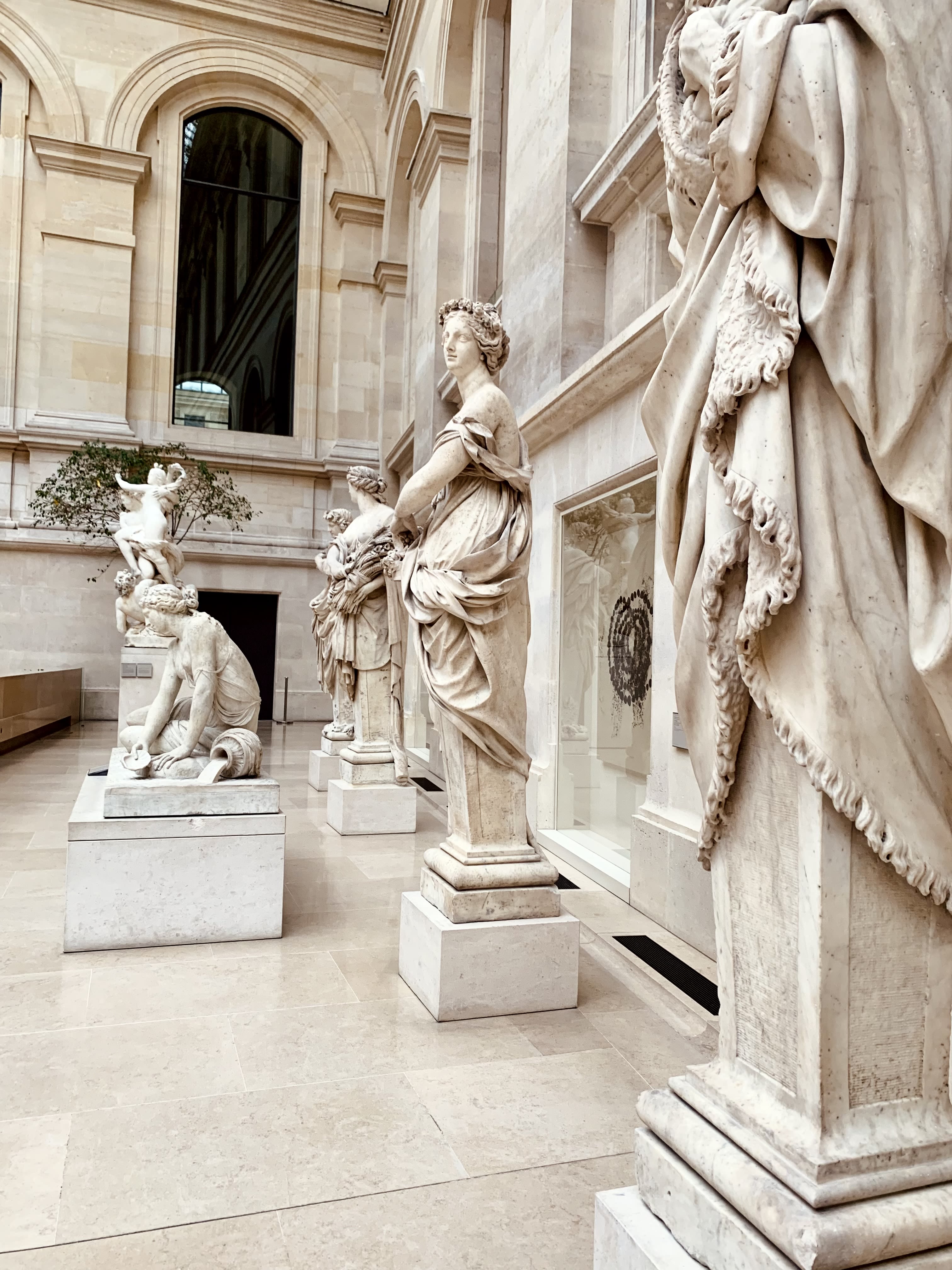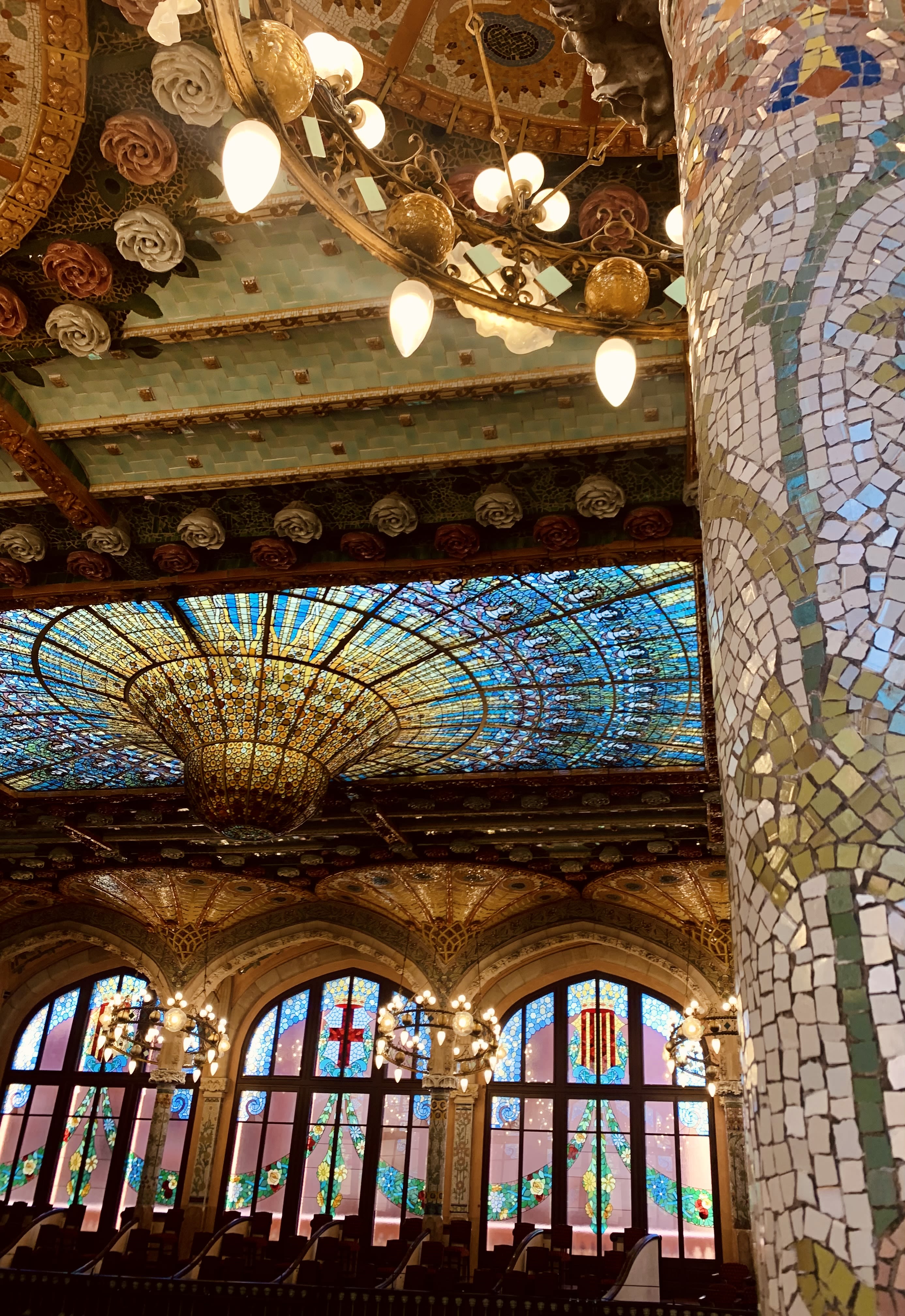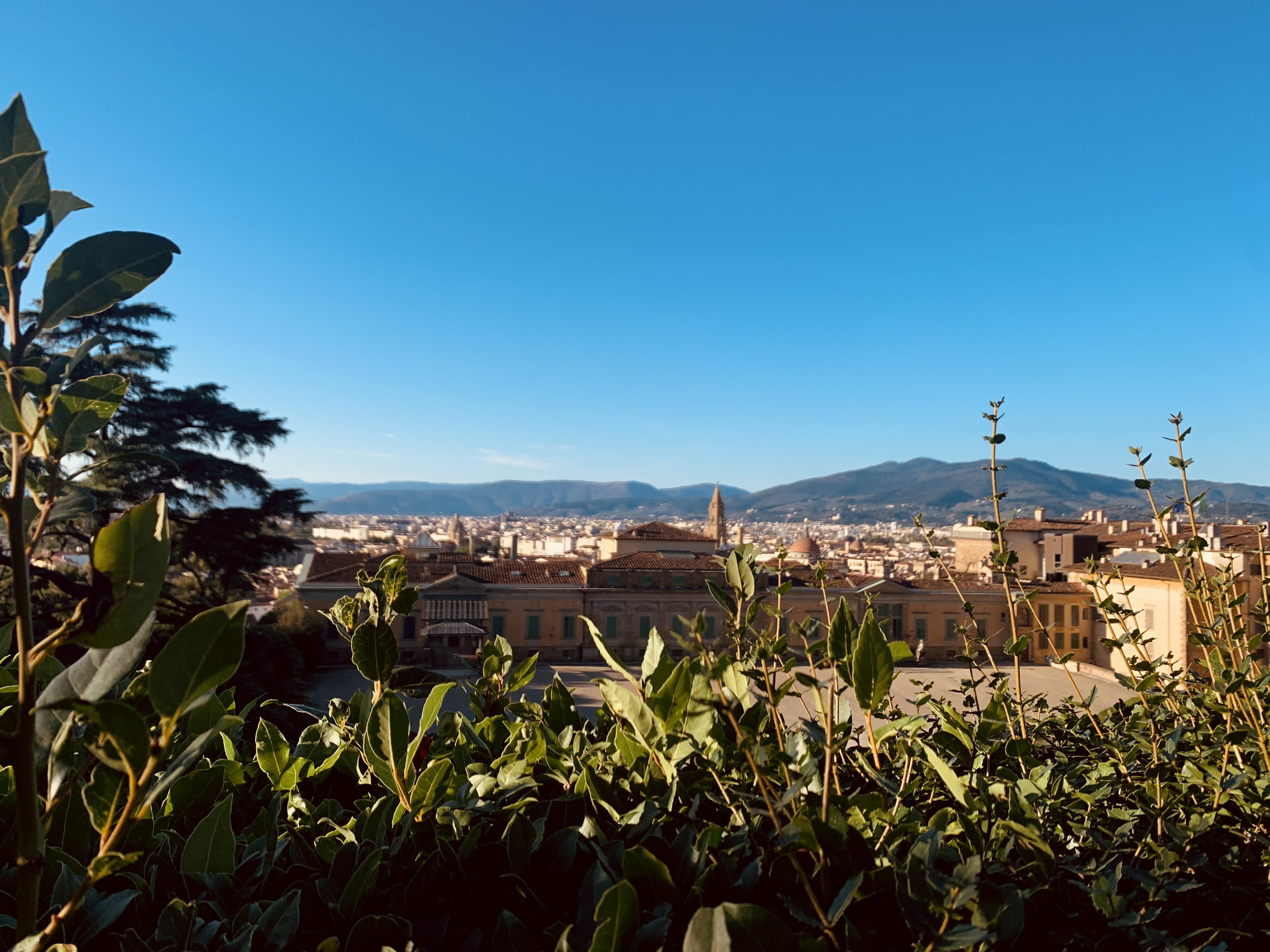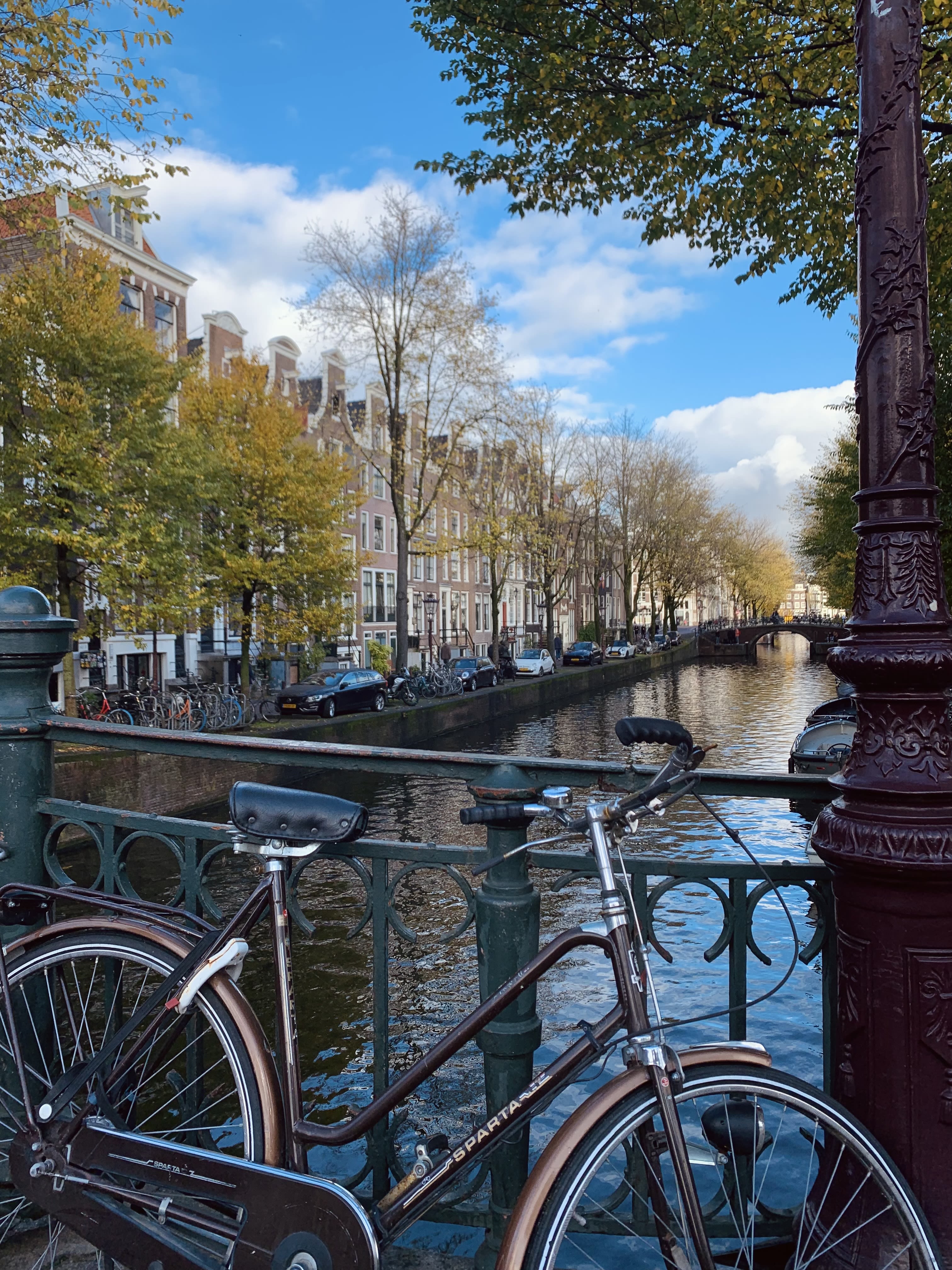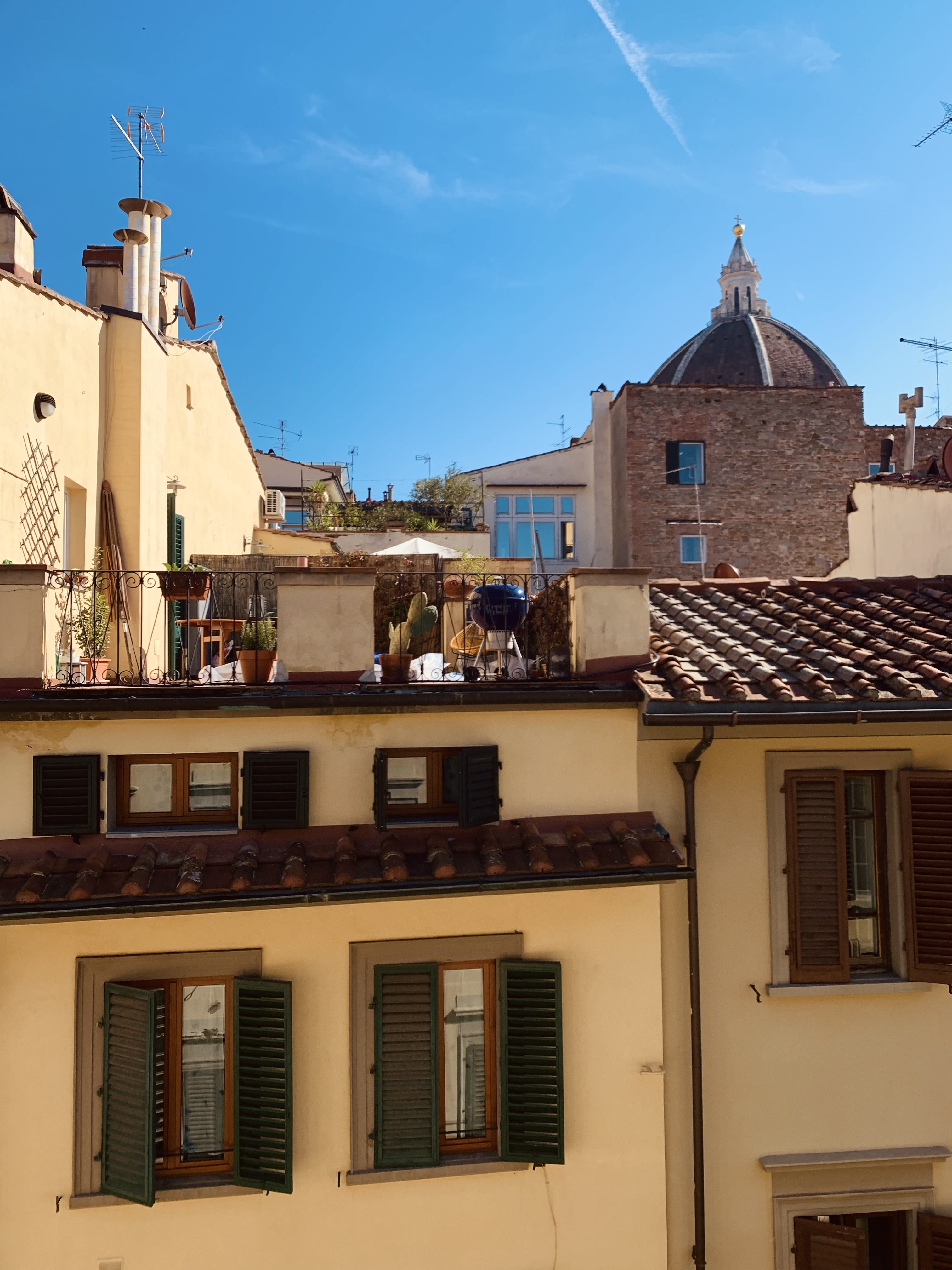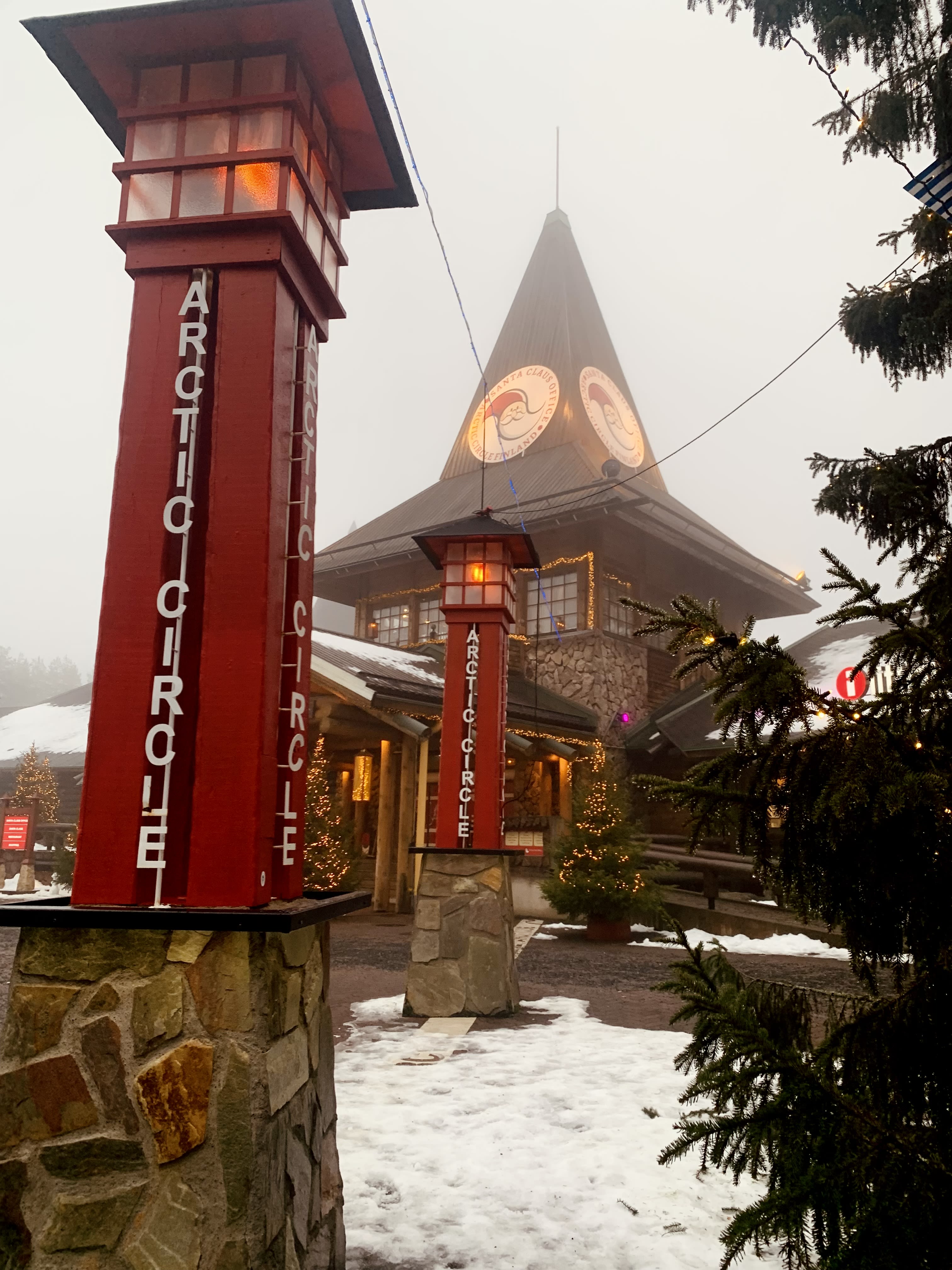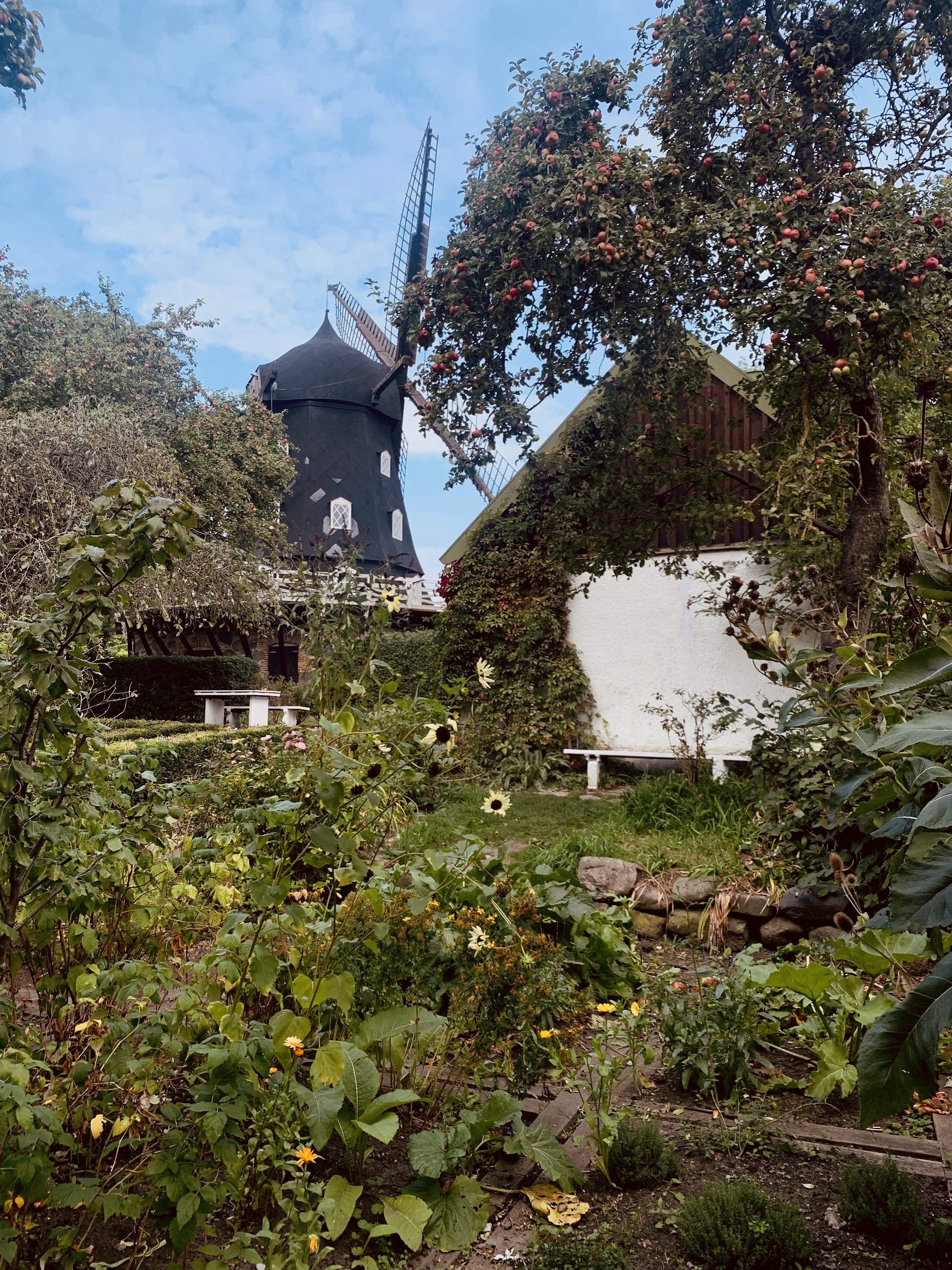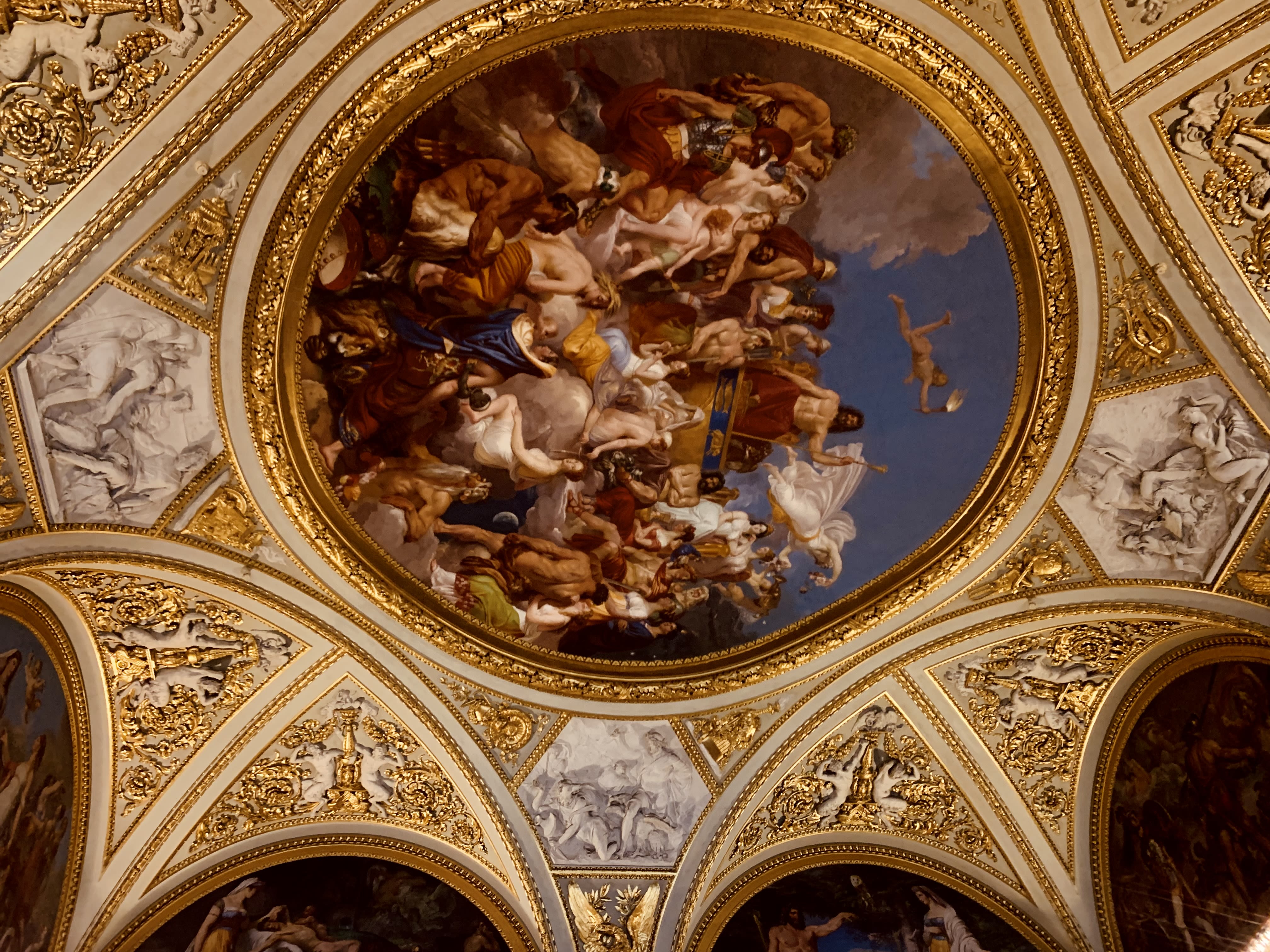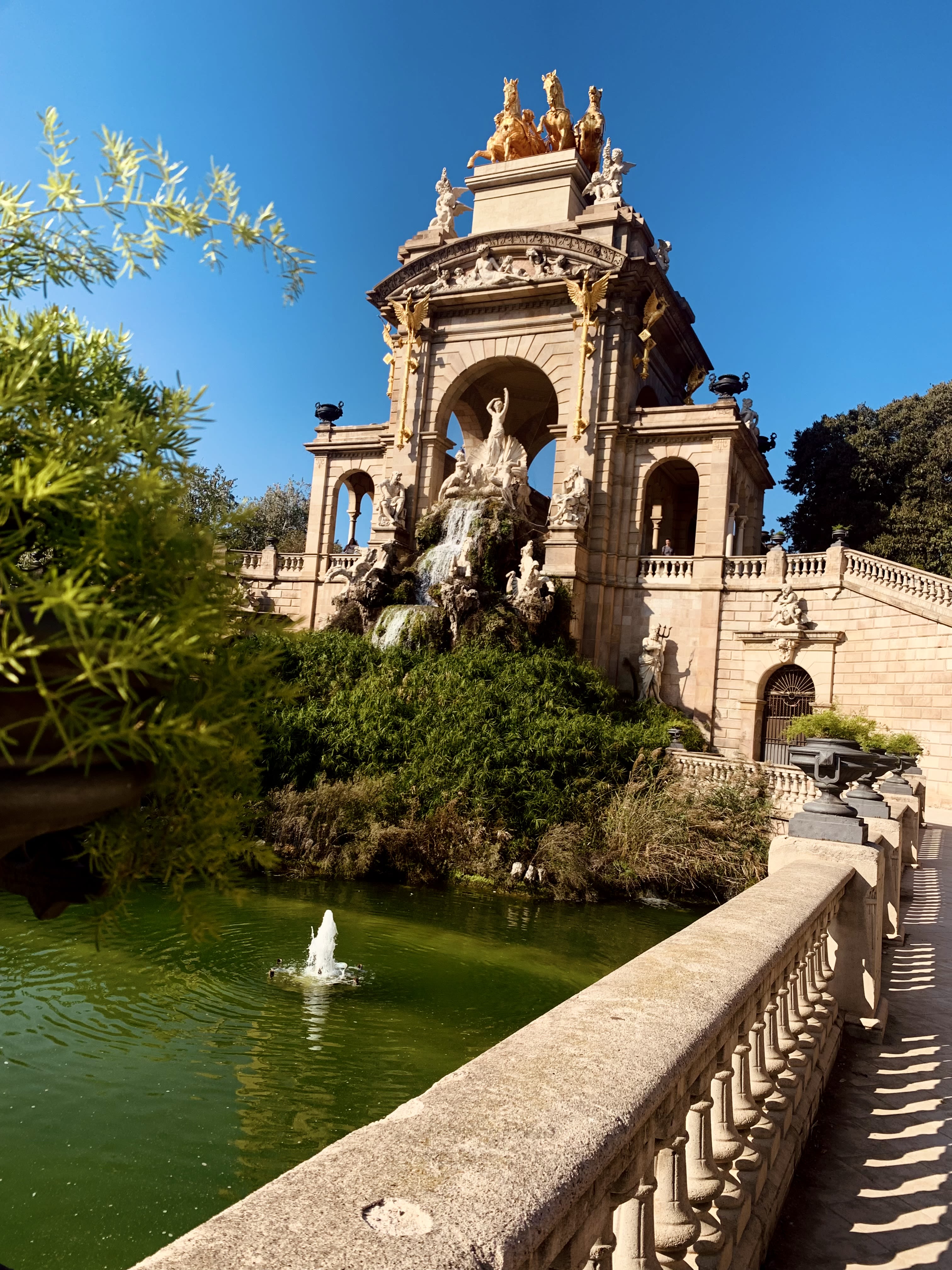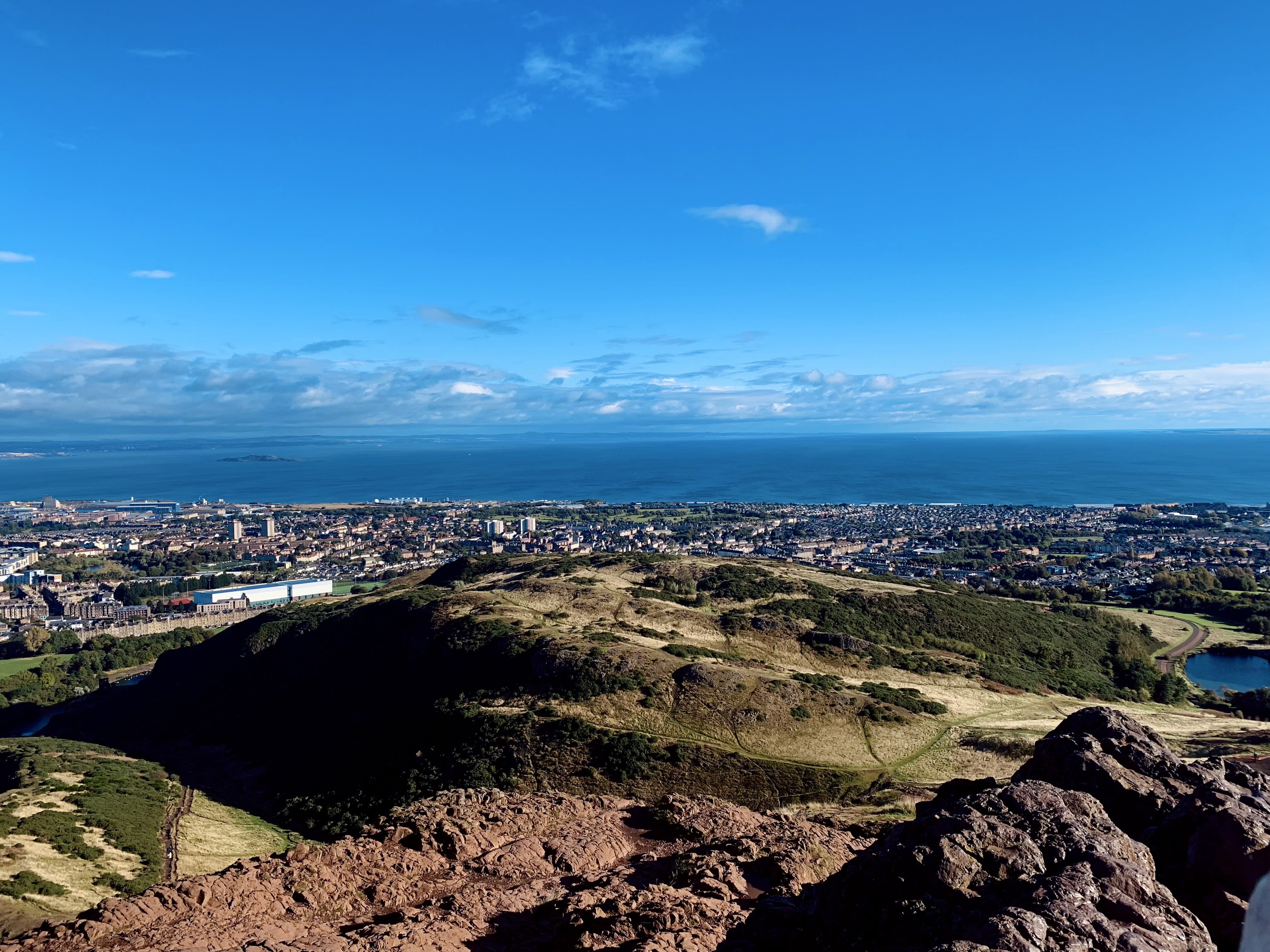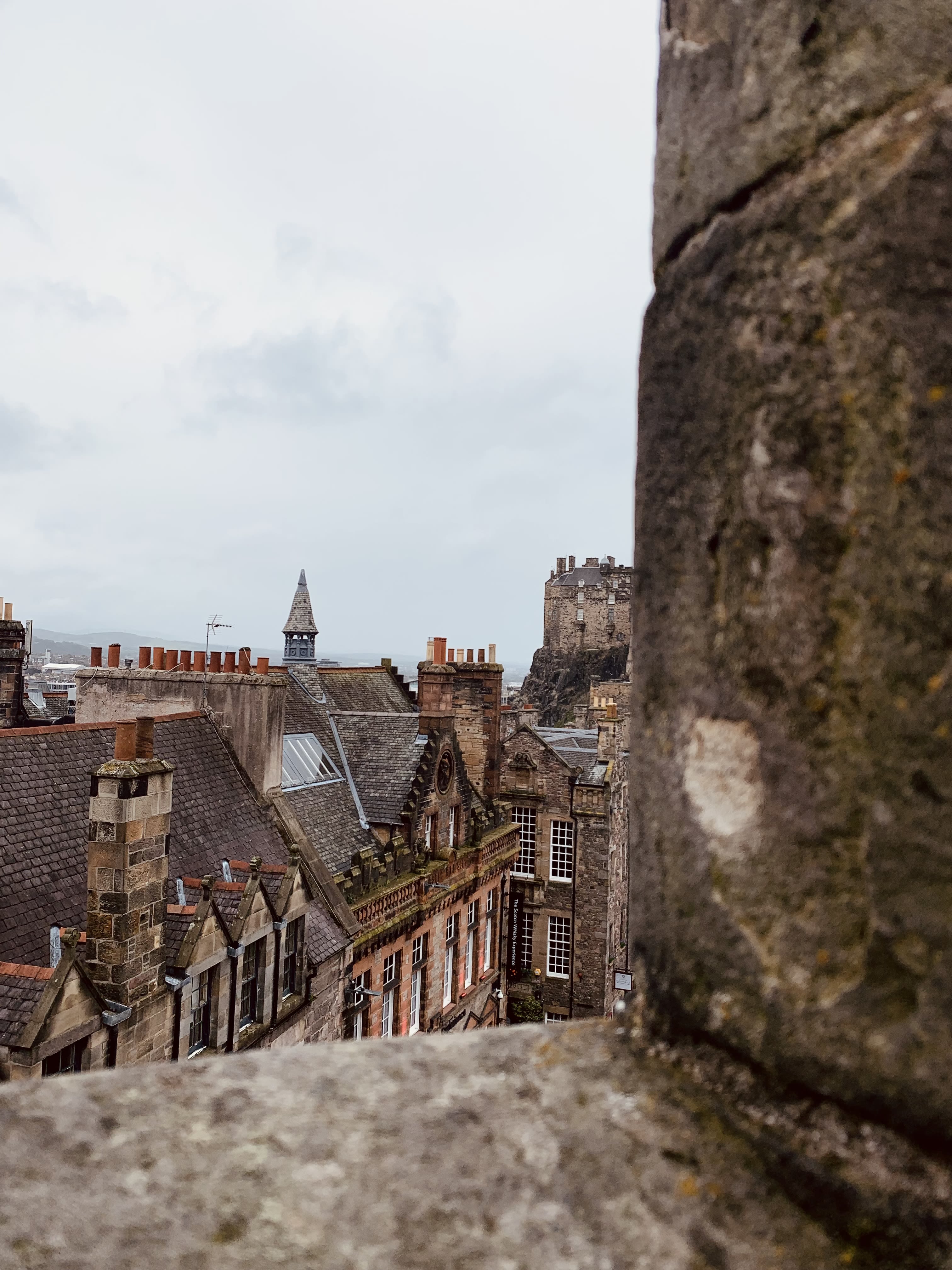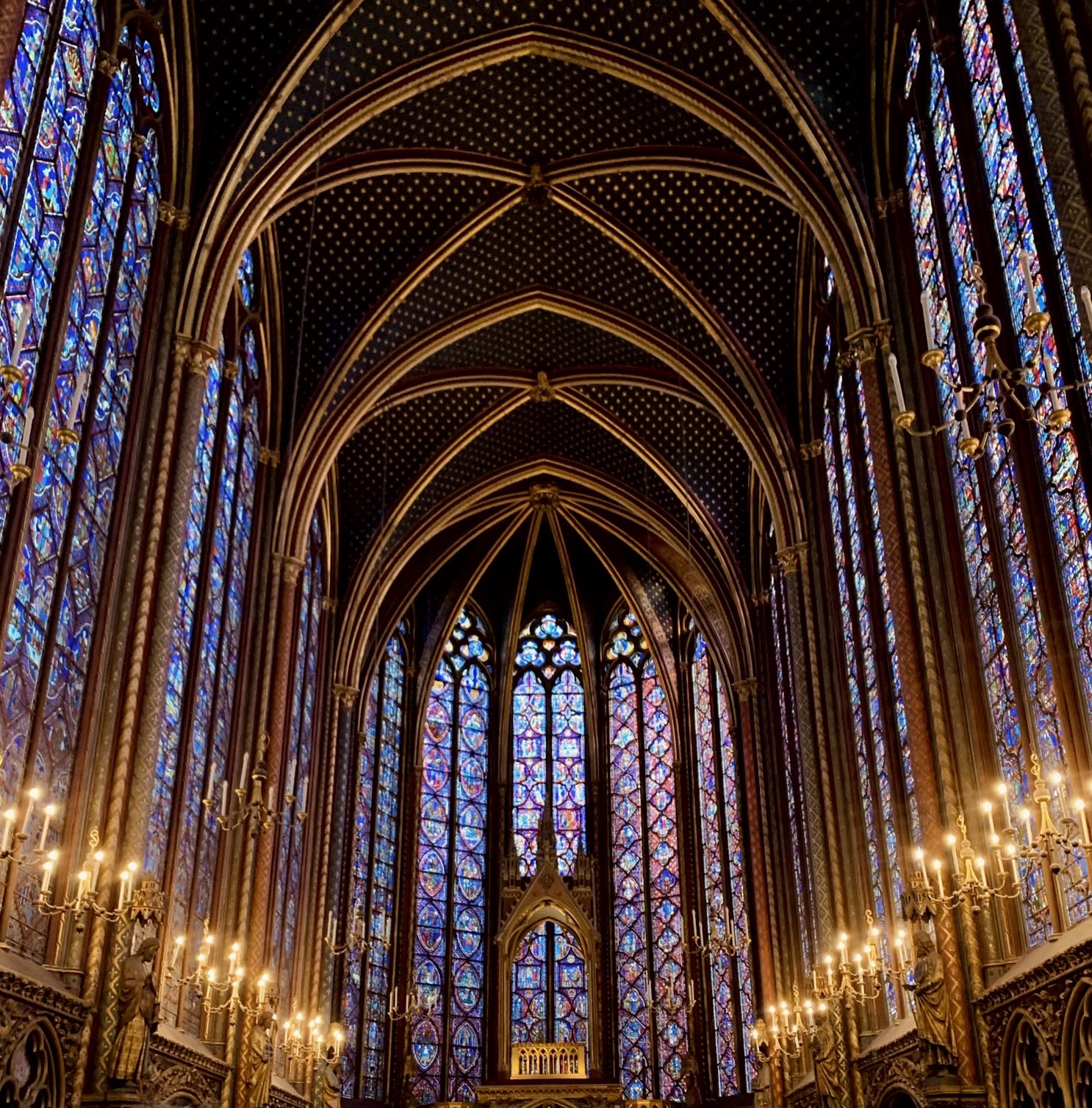 Item 1 of 12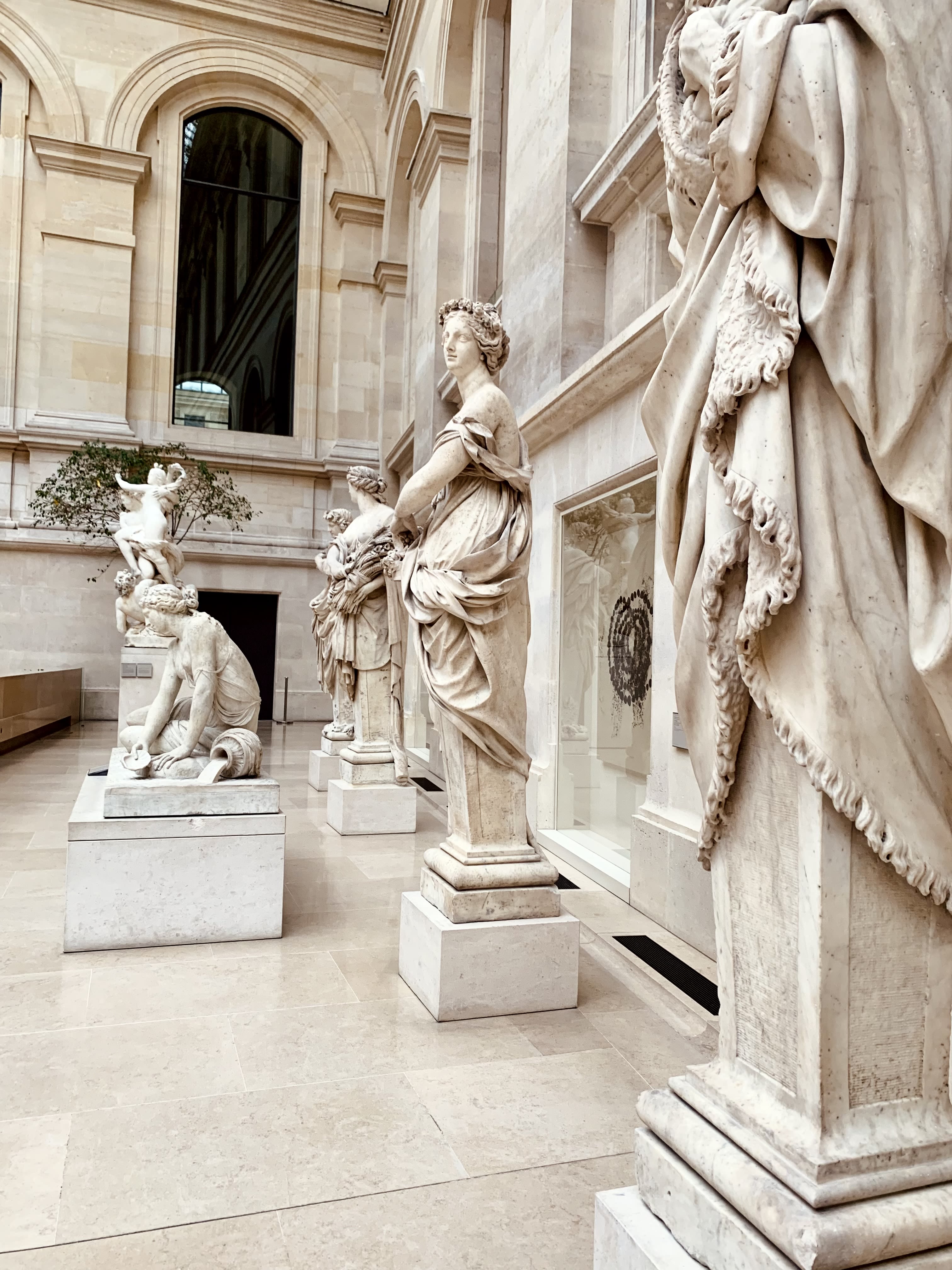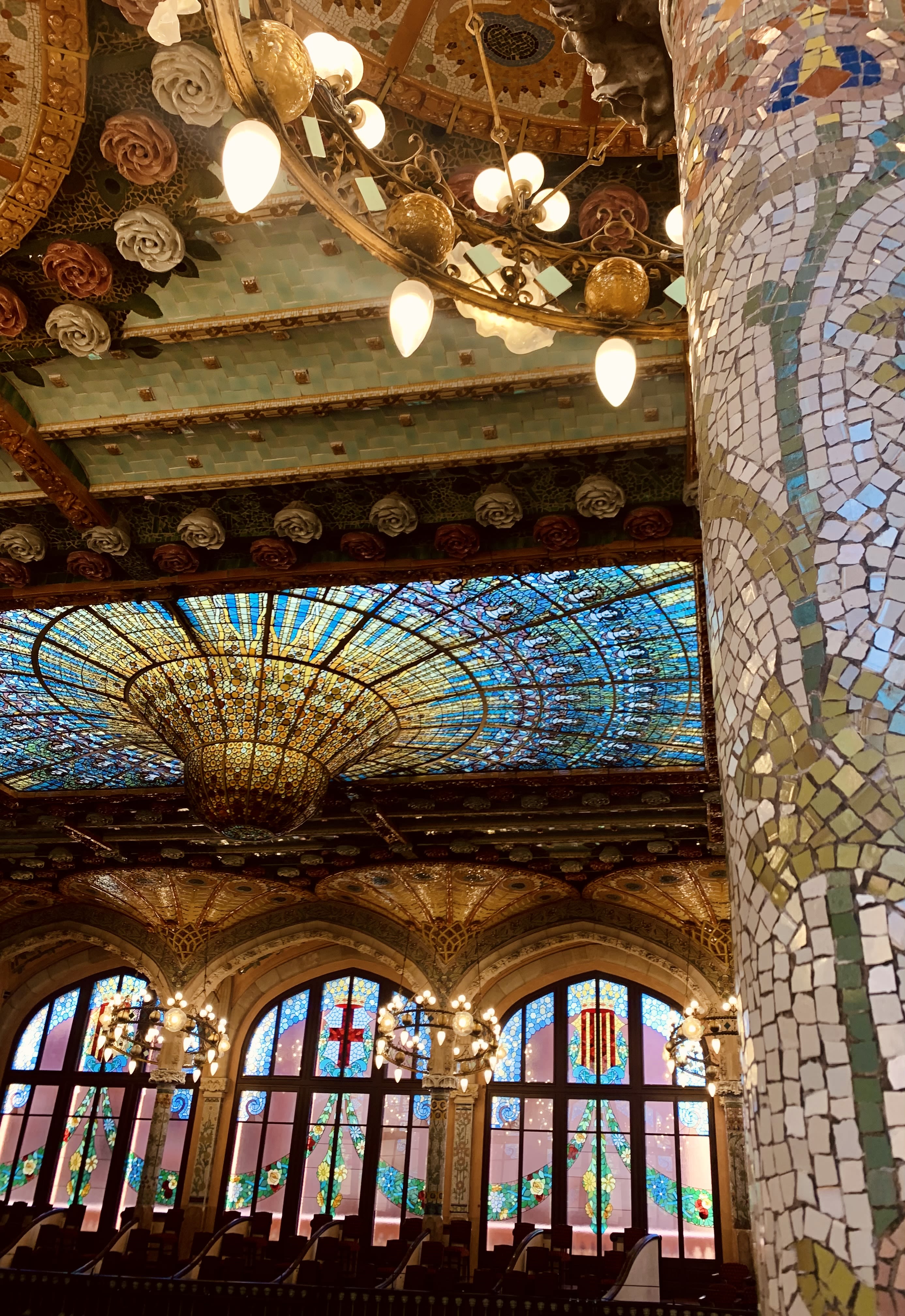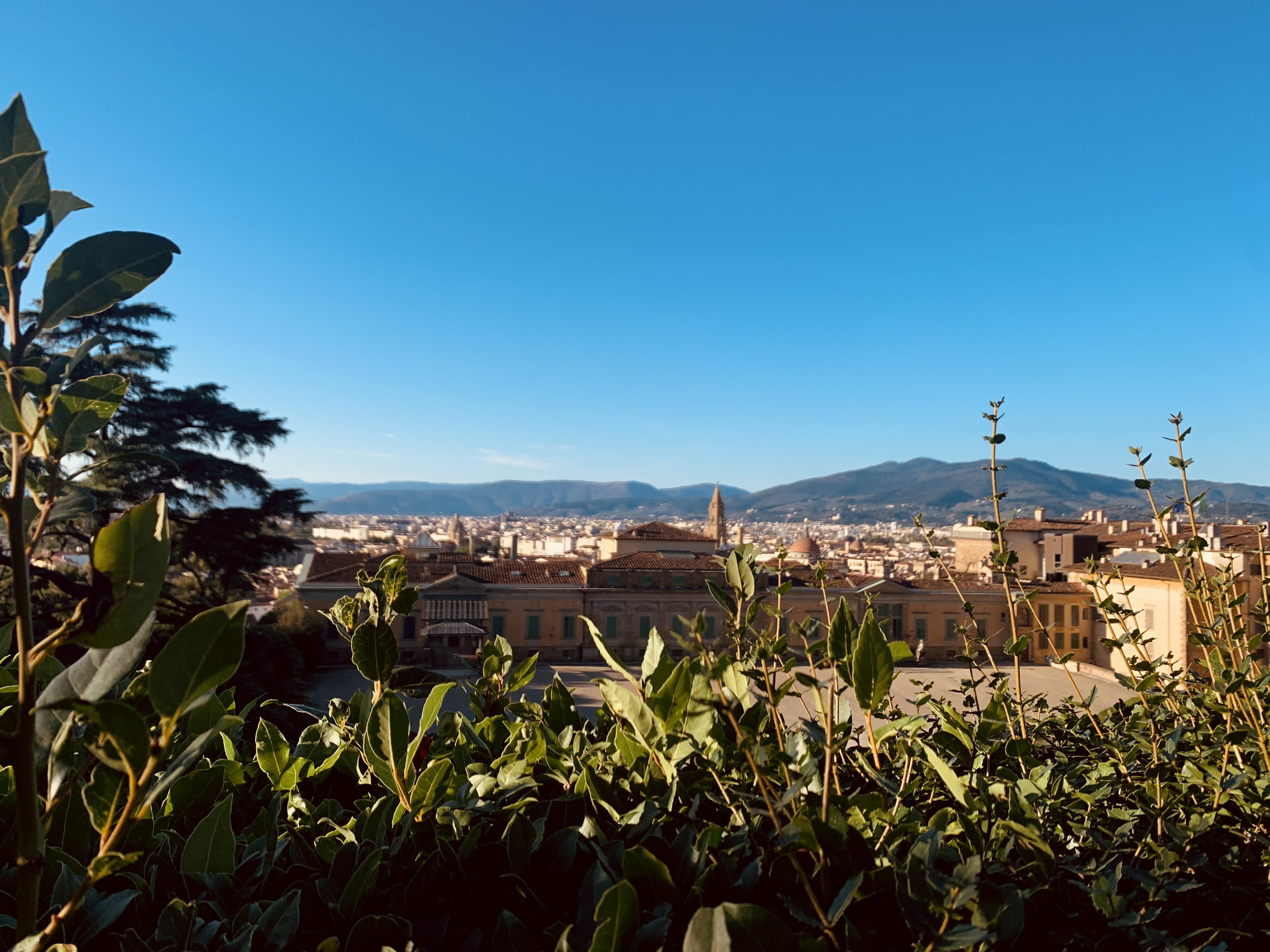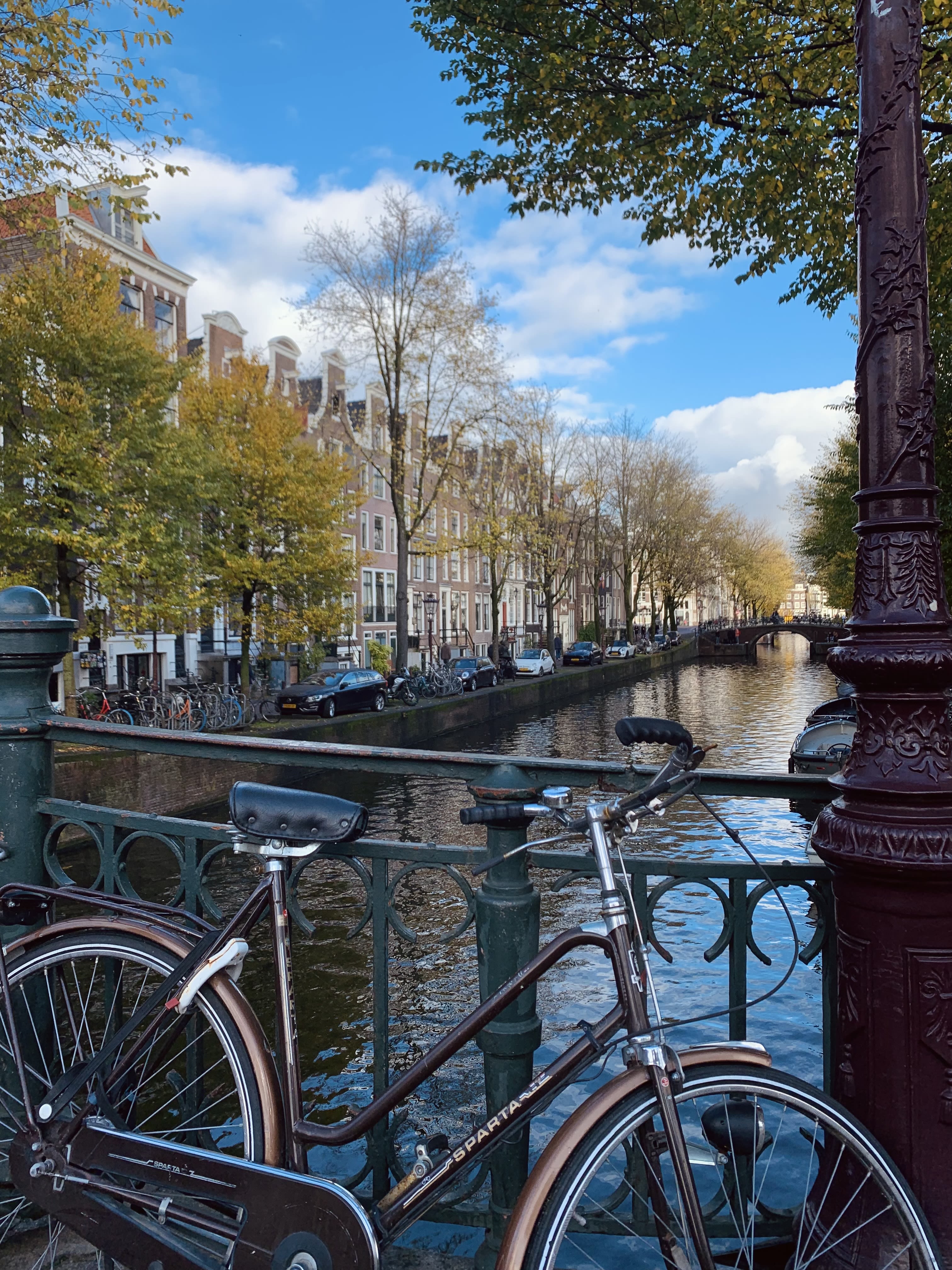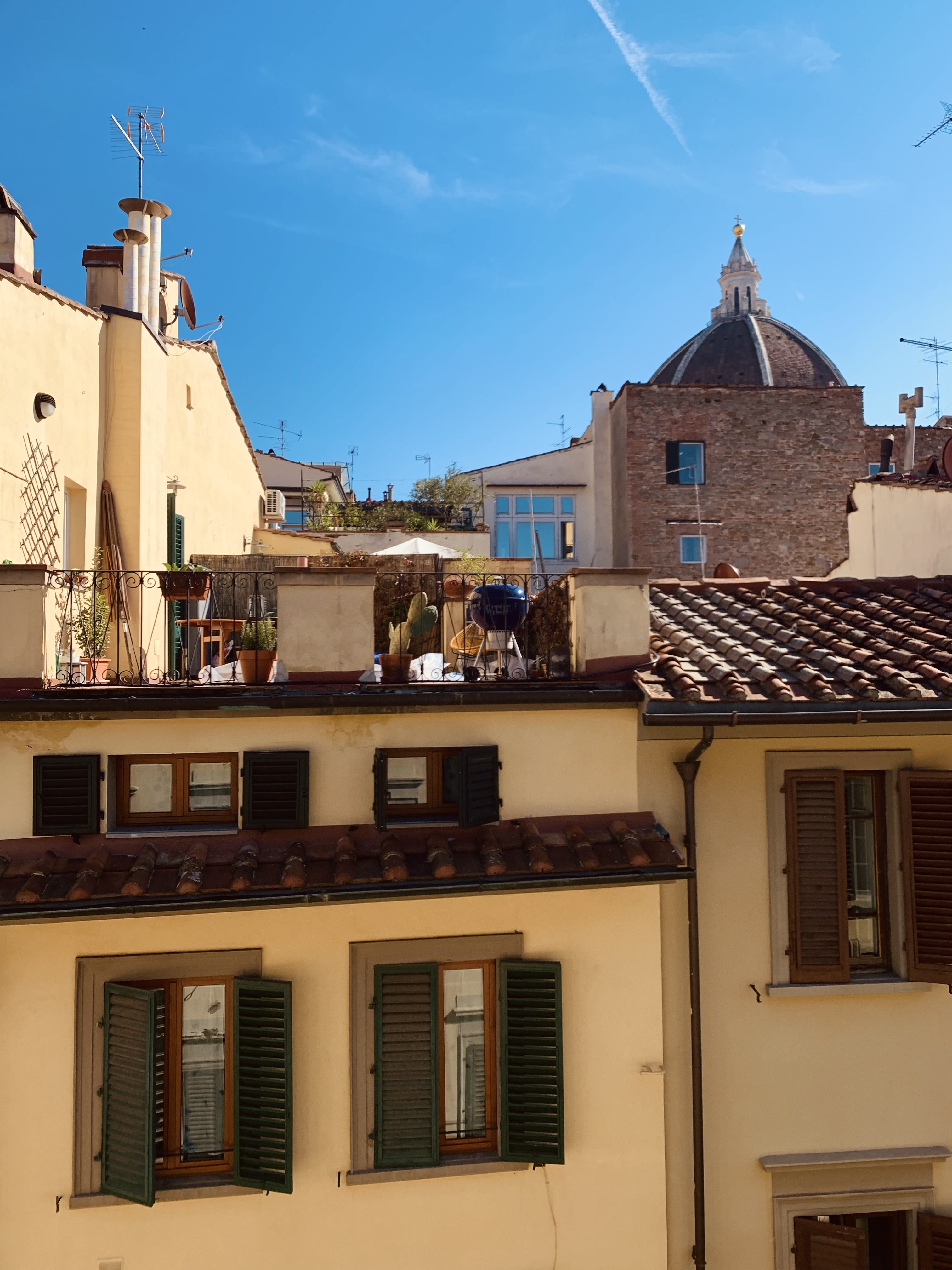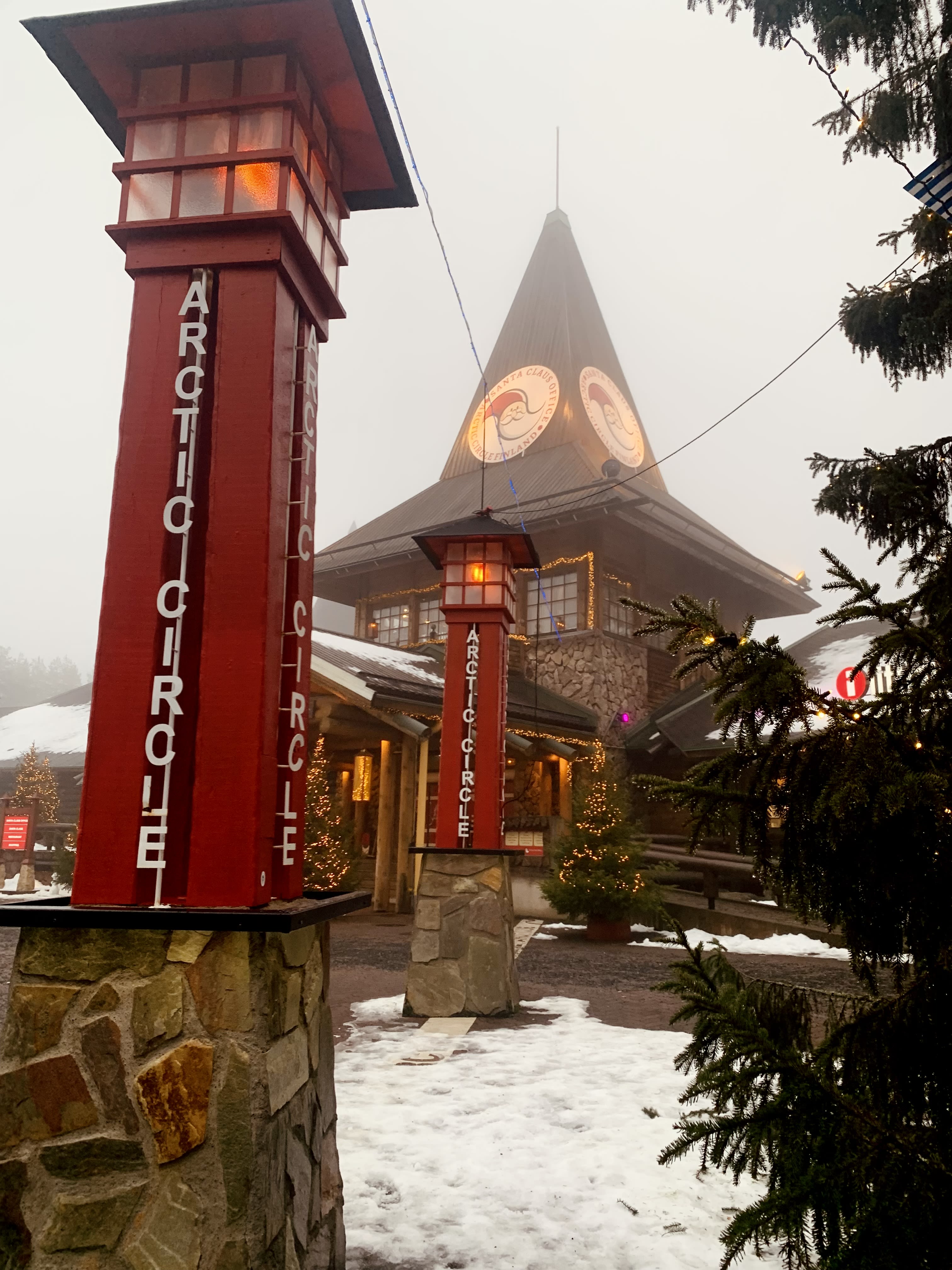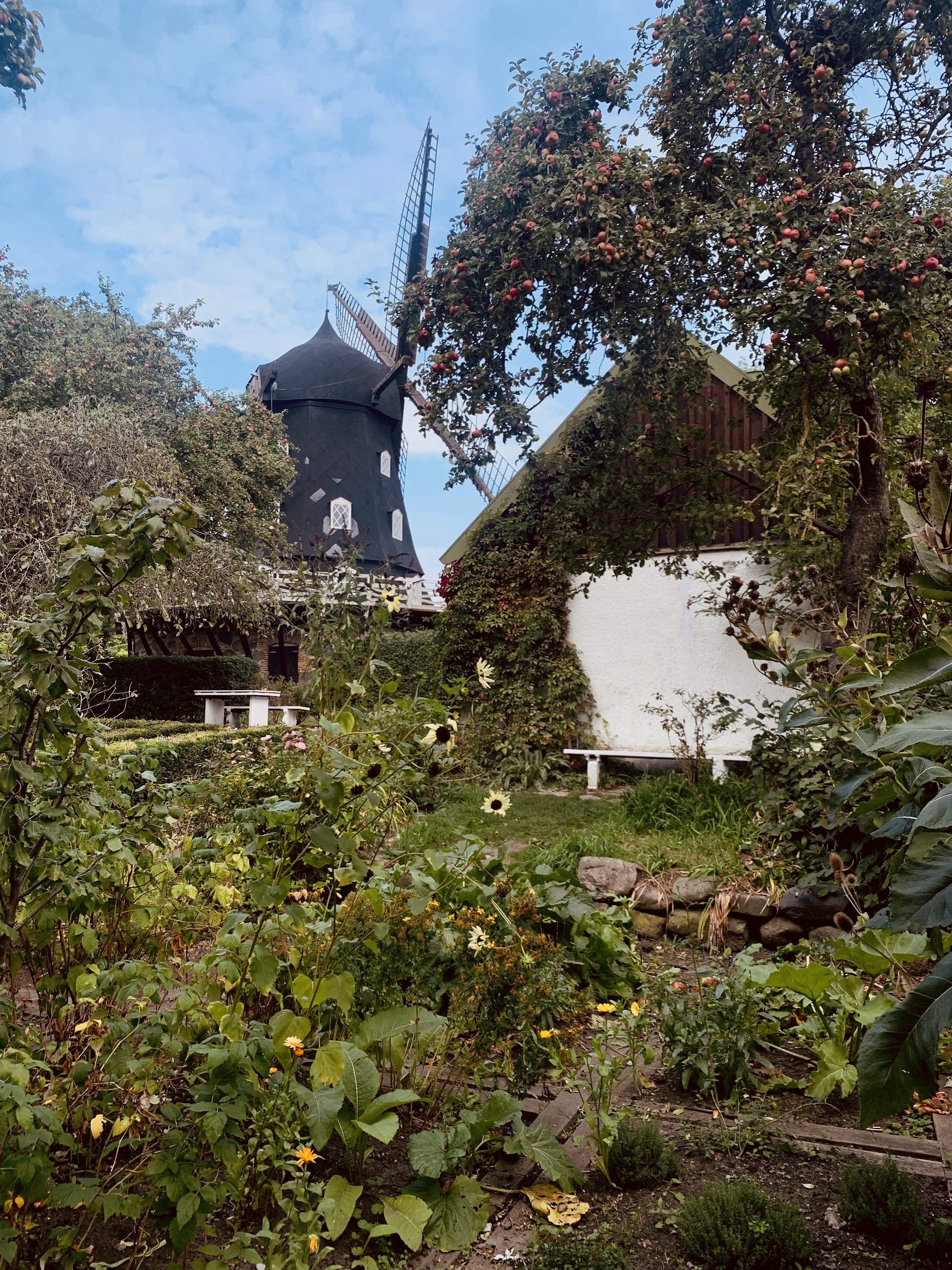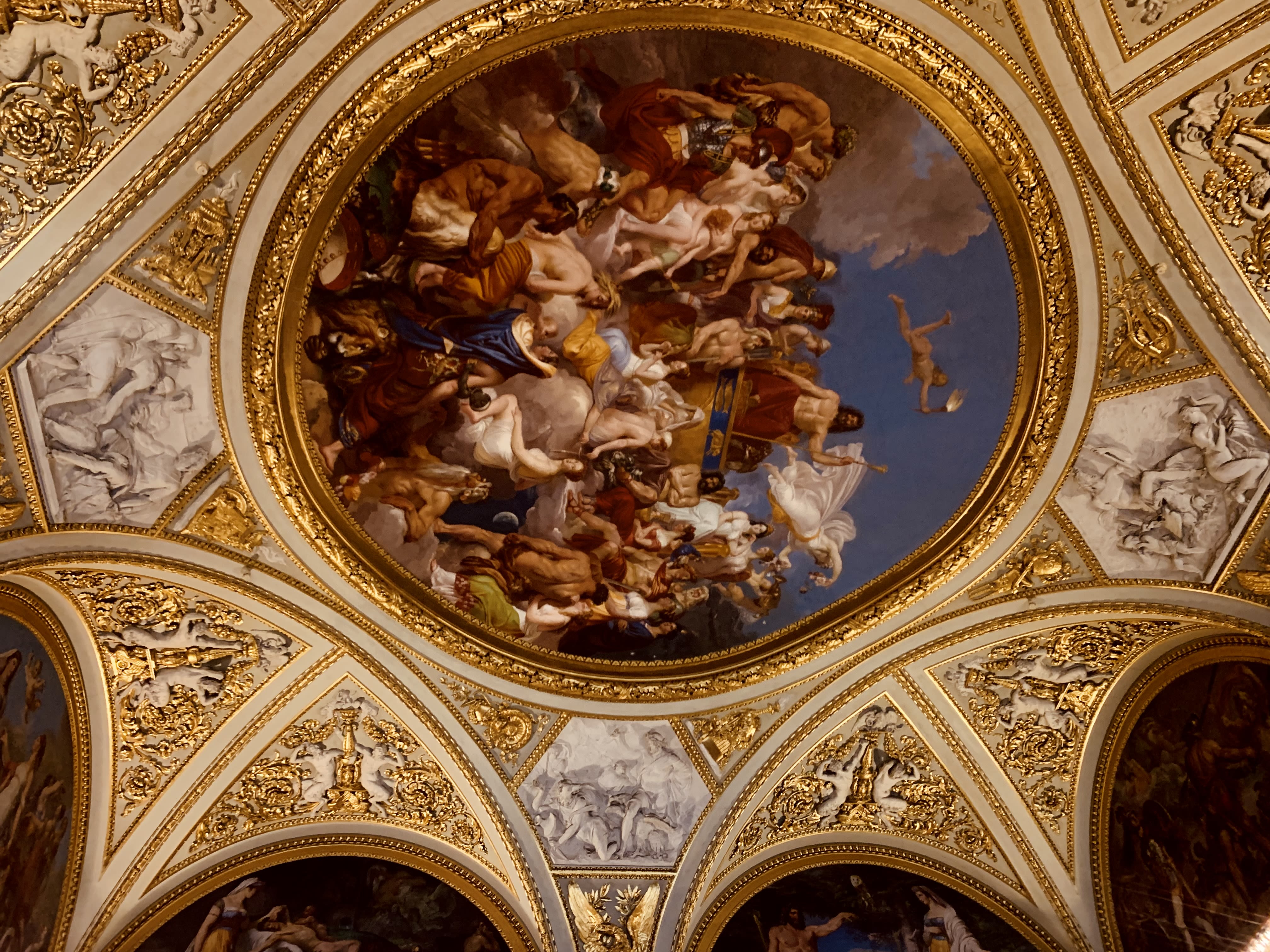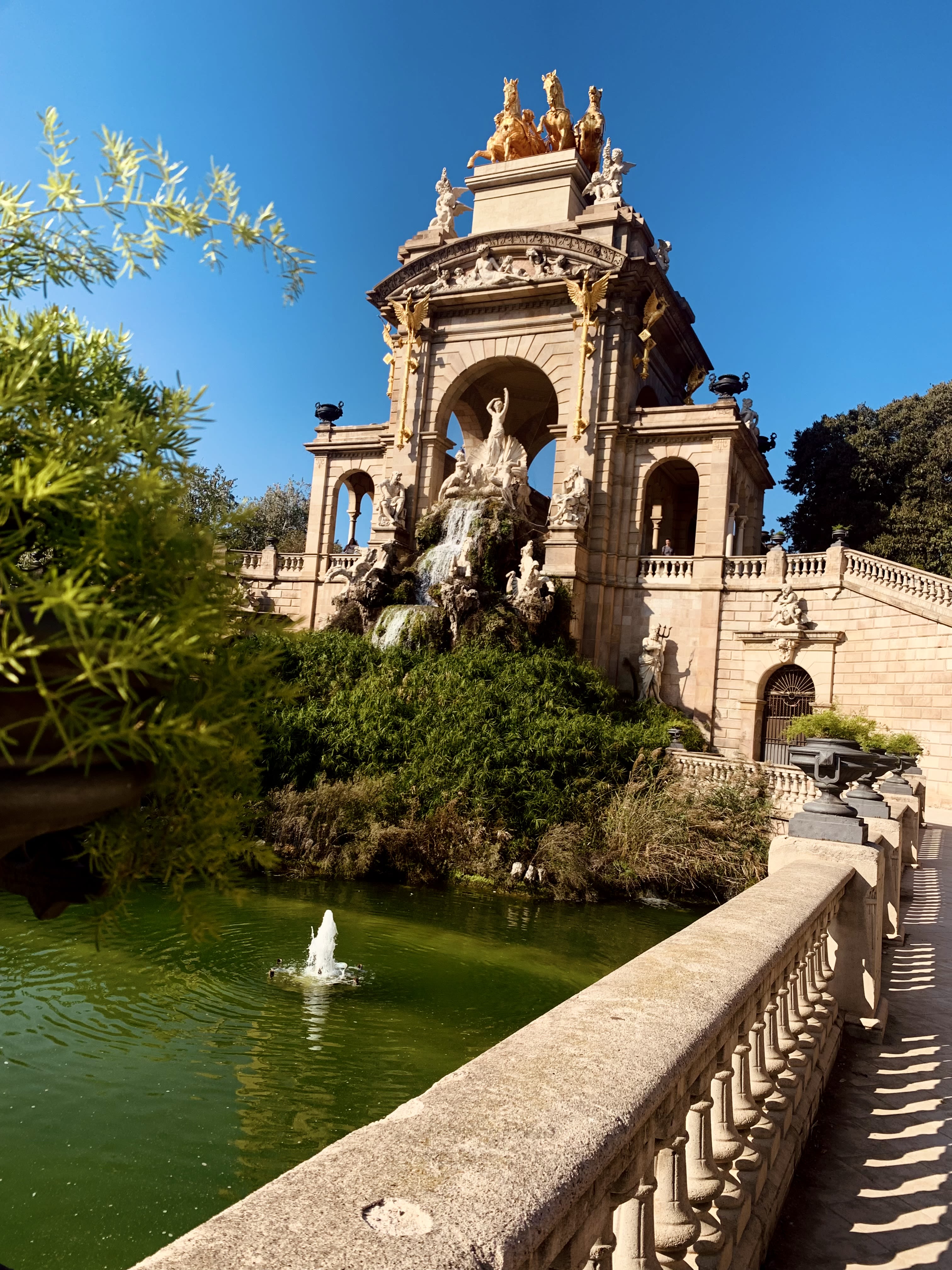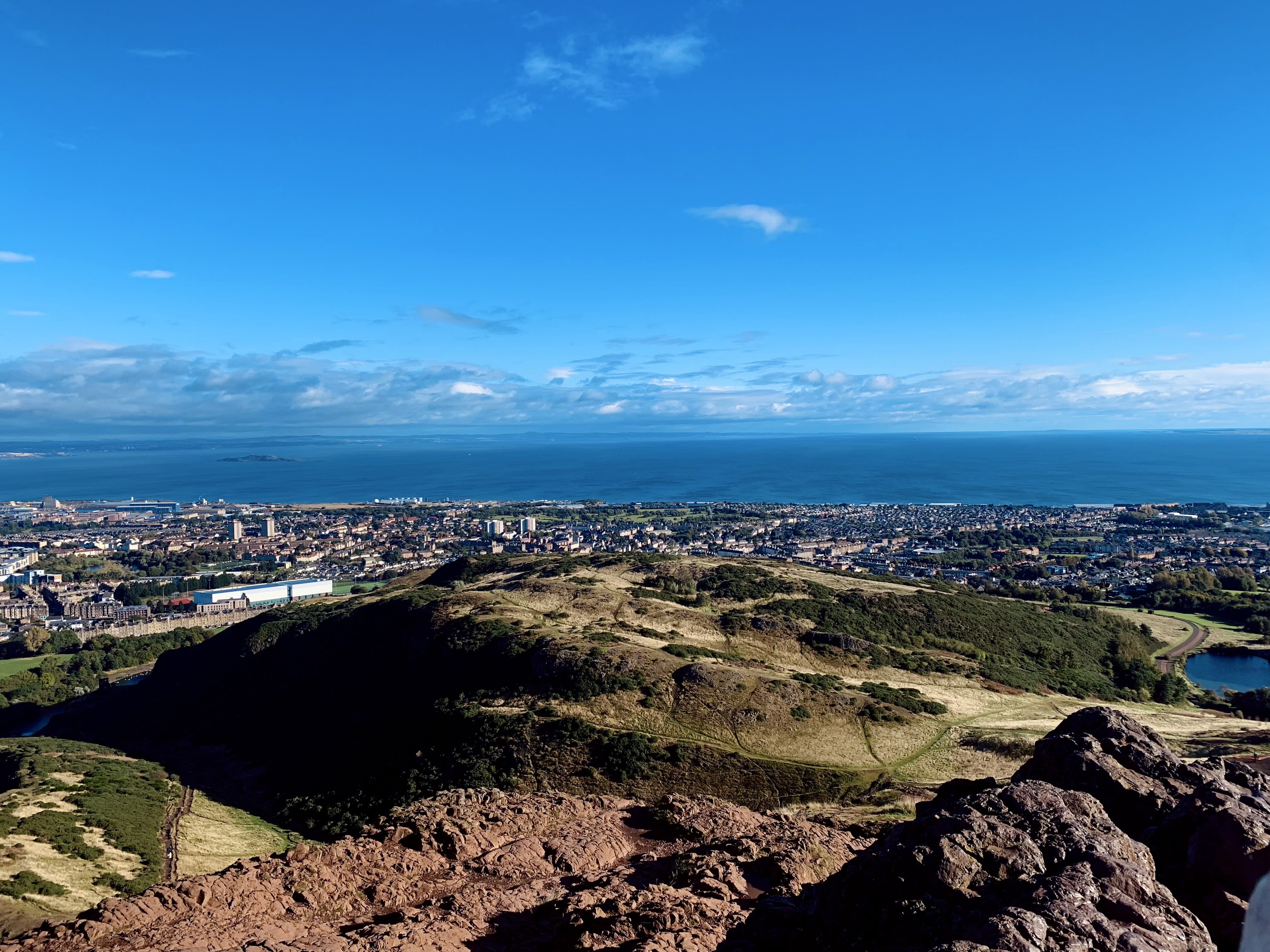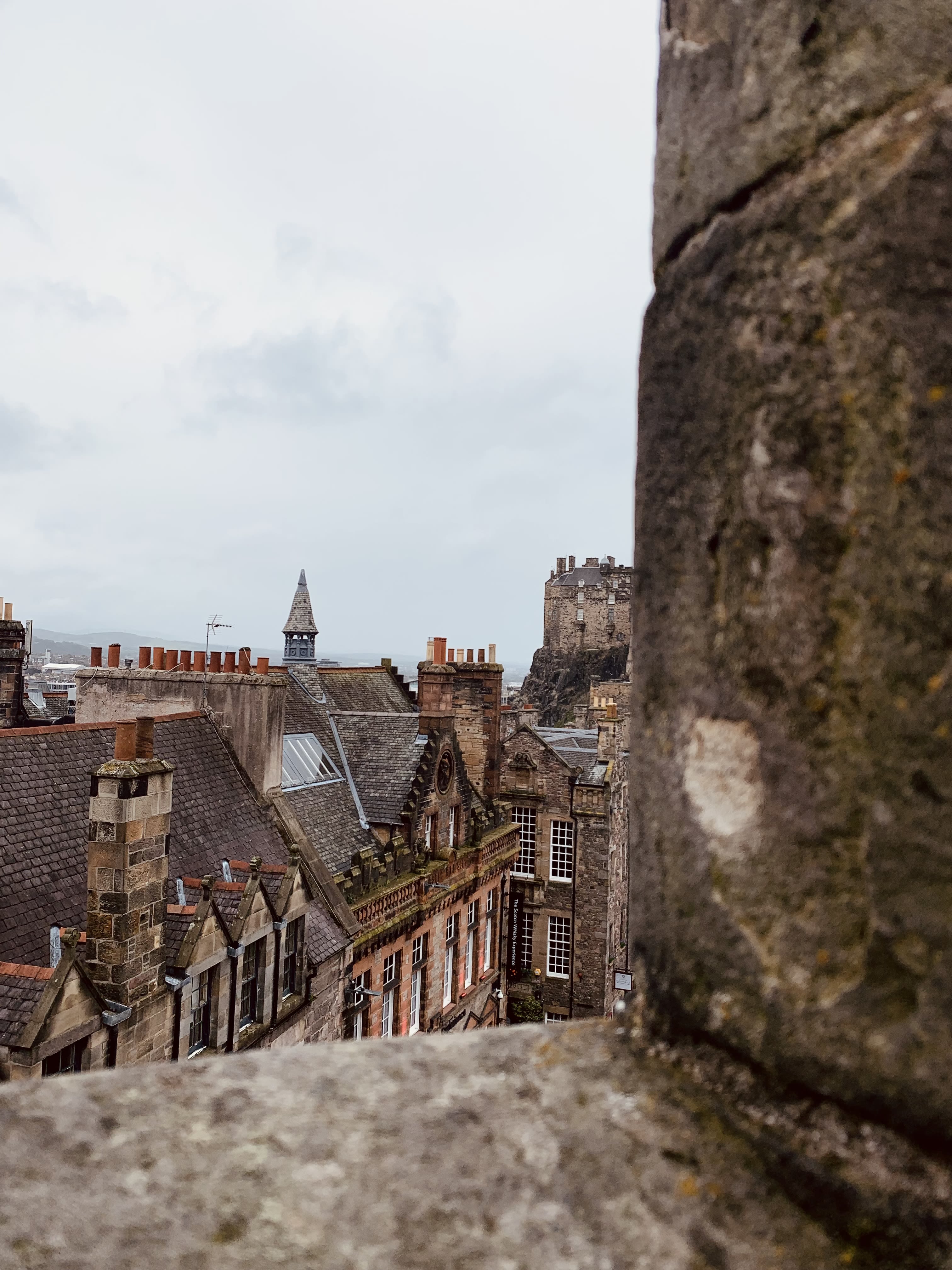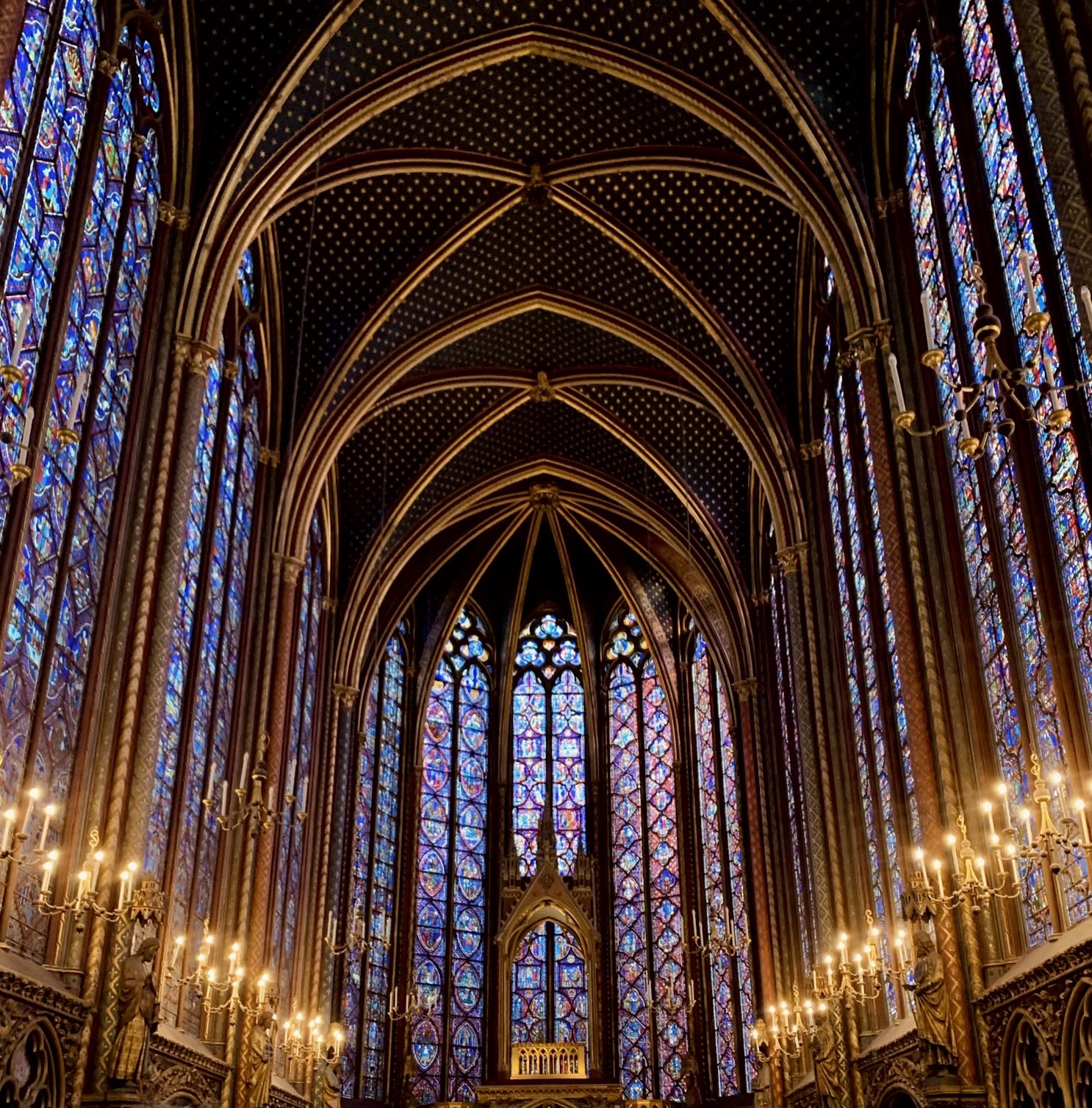 NEW FRIENDS & VISITORS
I am forever grateful for the people I met along the way and those from home that came to share amazing memories with me. The connections I made with people from back home in the U.S. and those who live in Scandinavia are strong as I am still in touch with all of these people while I am back home. Equally, it was super special to show some of my closest friends and family what that chapter of my life looked like!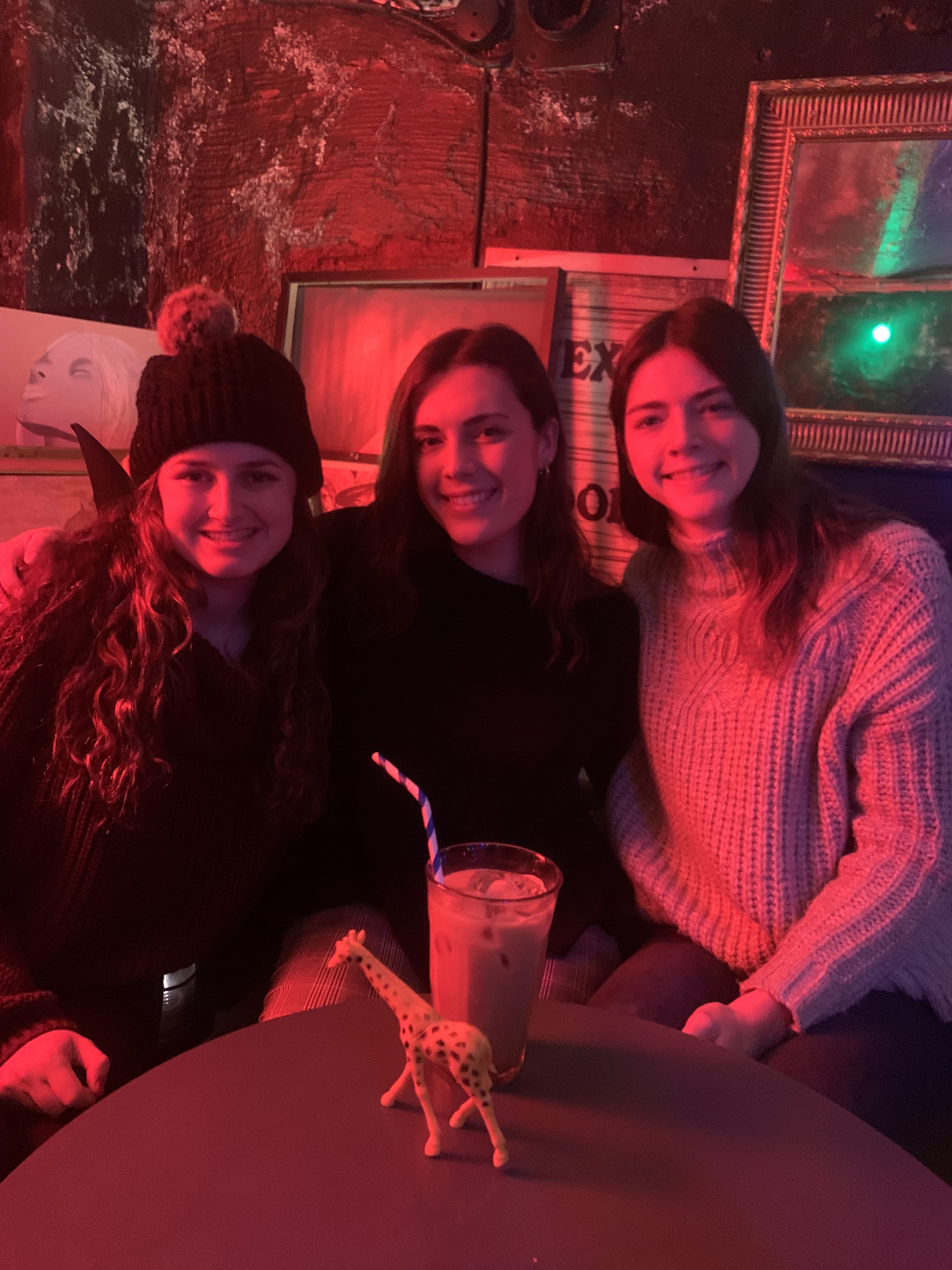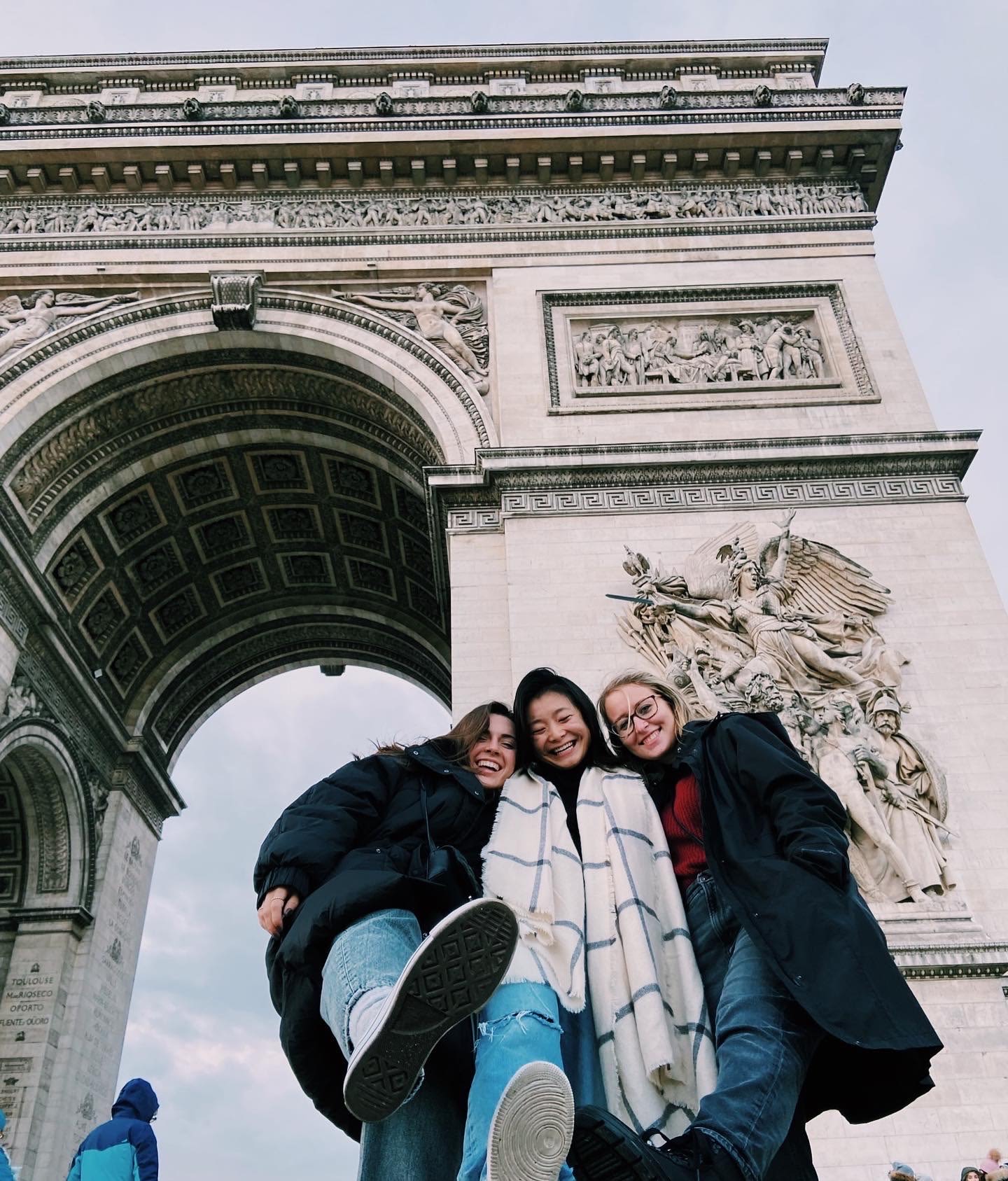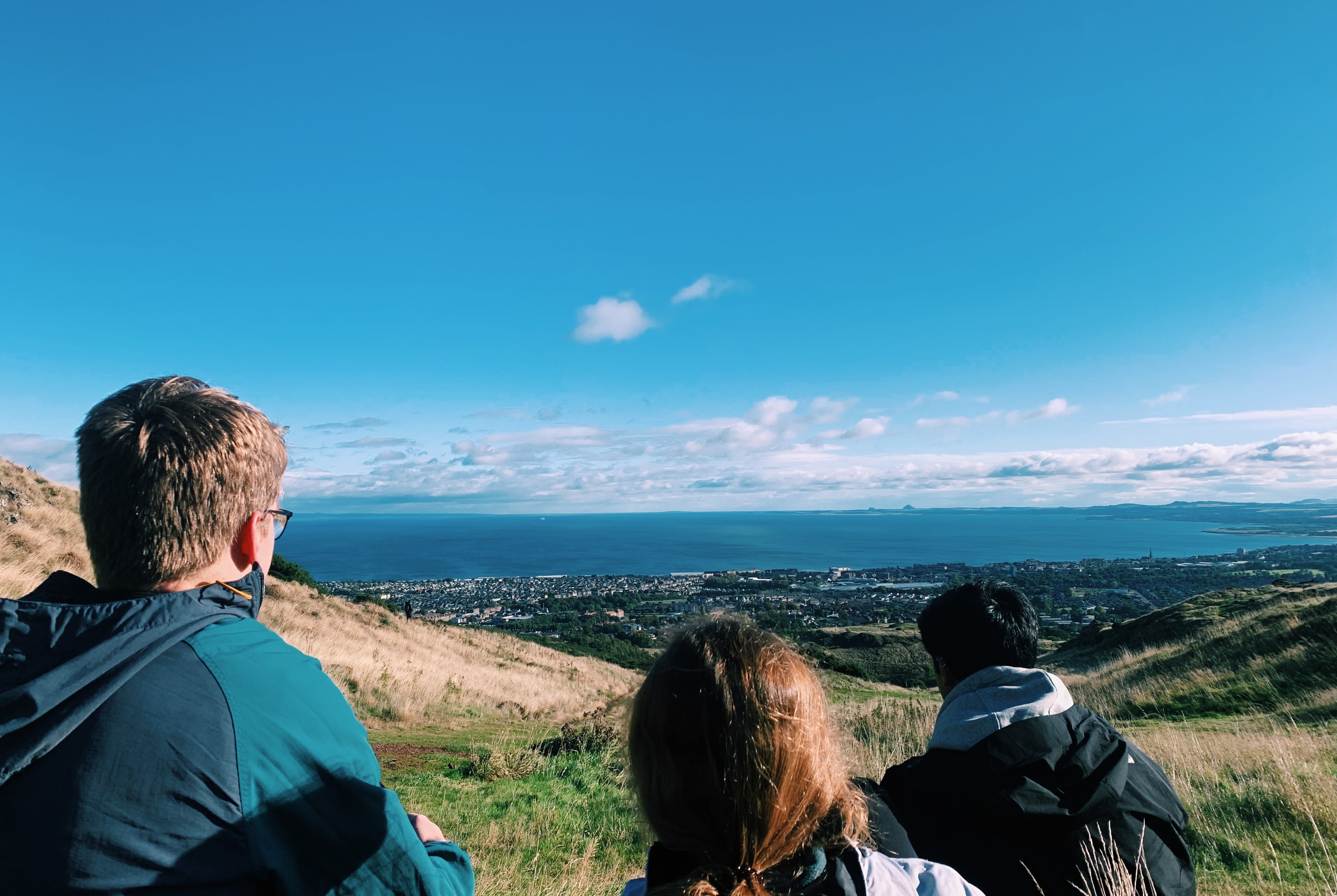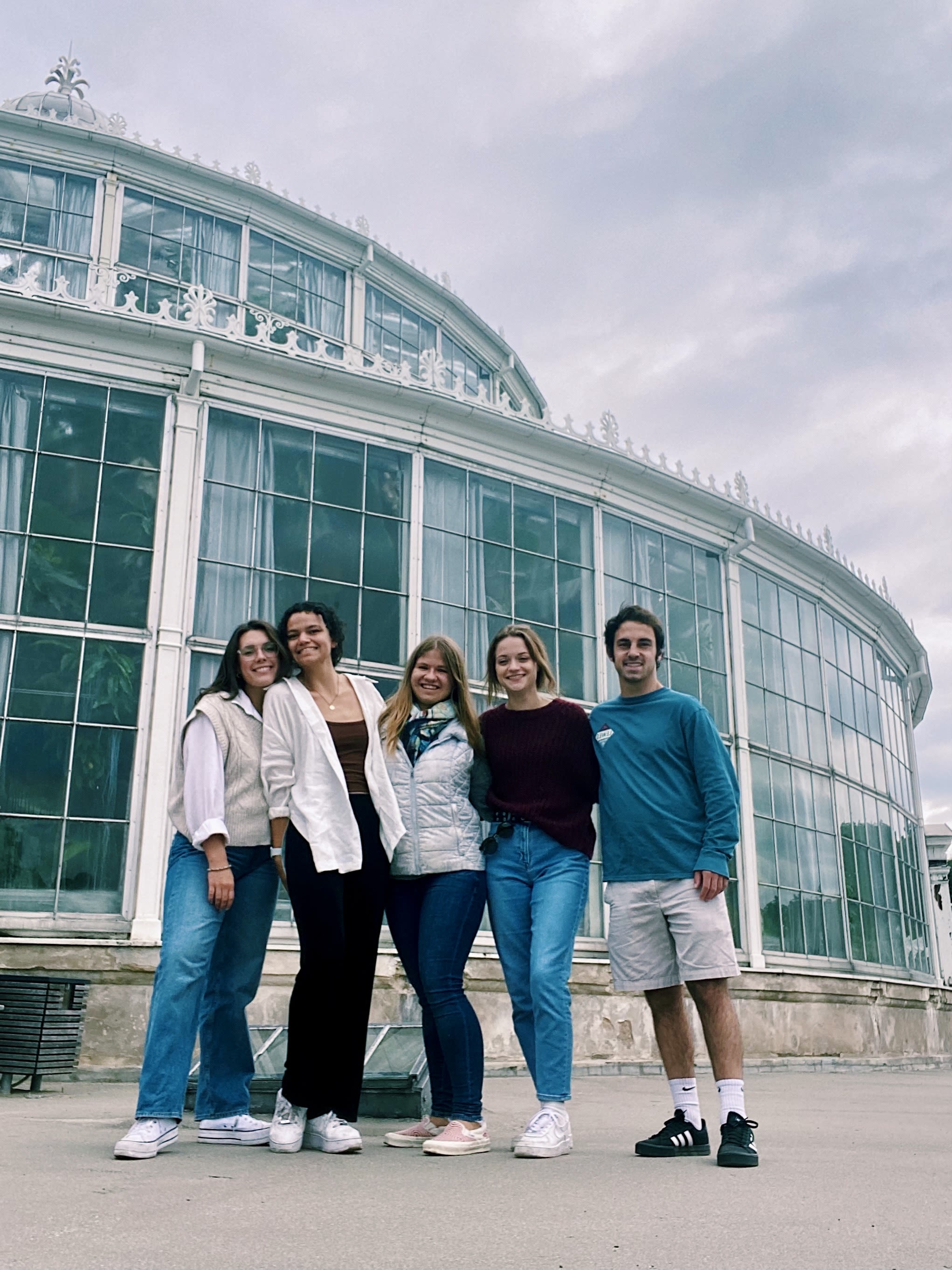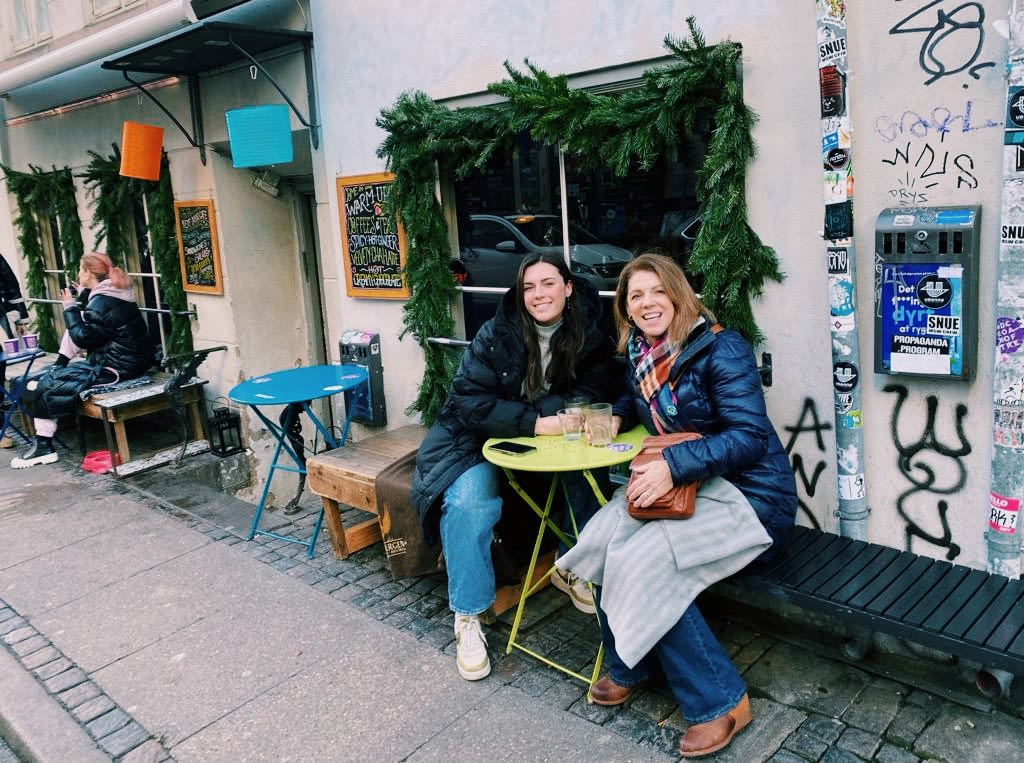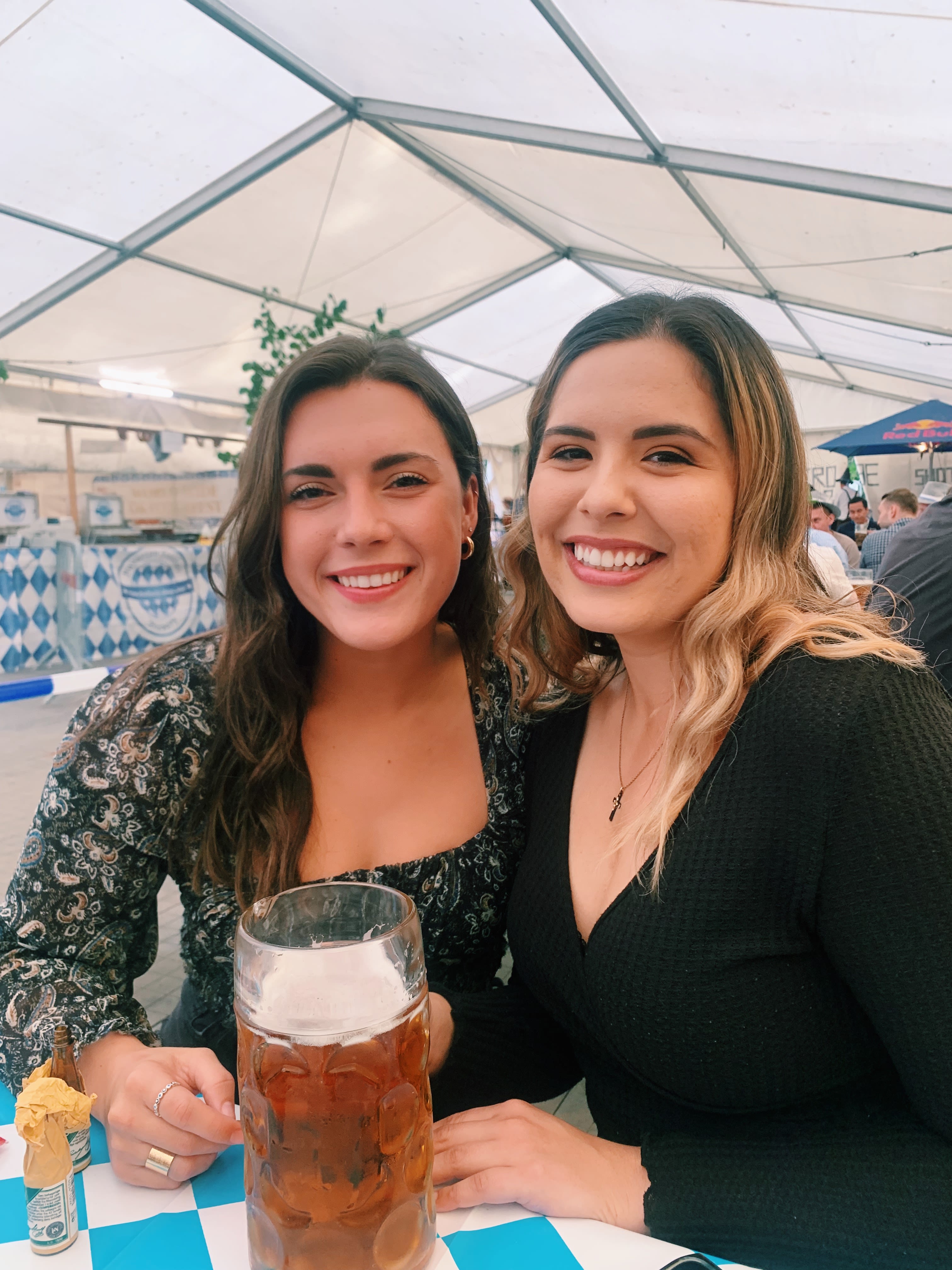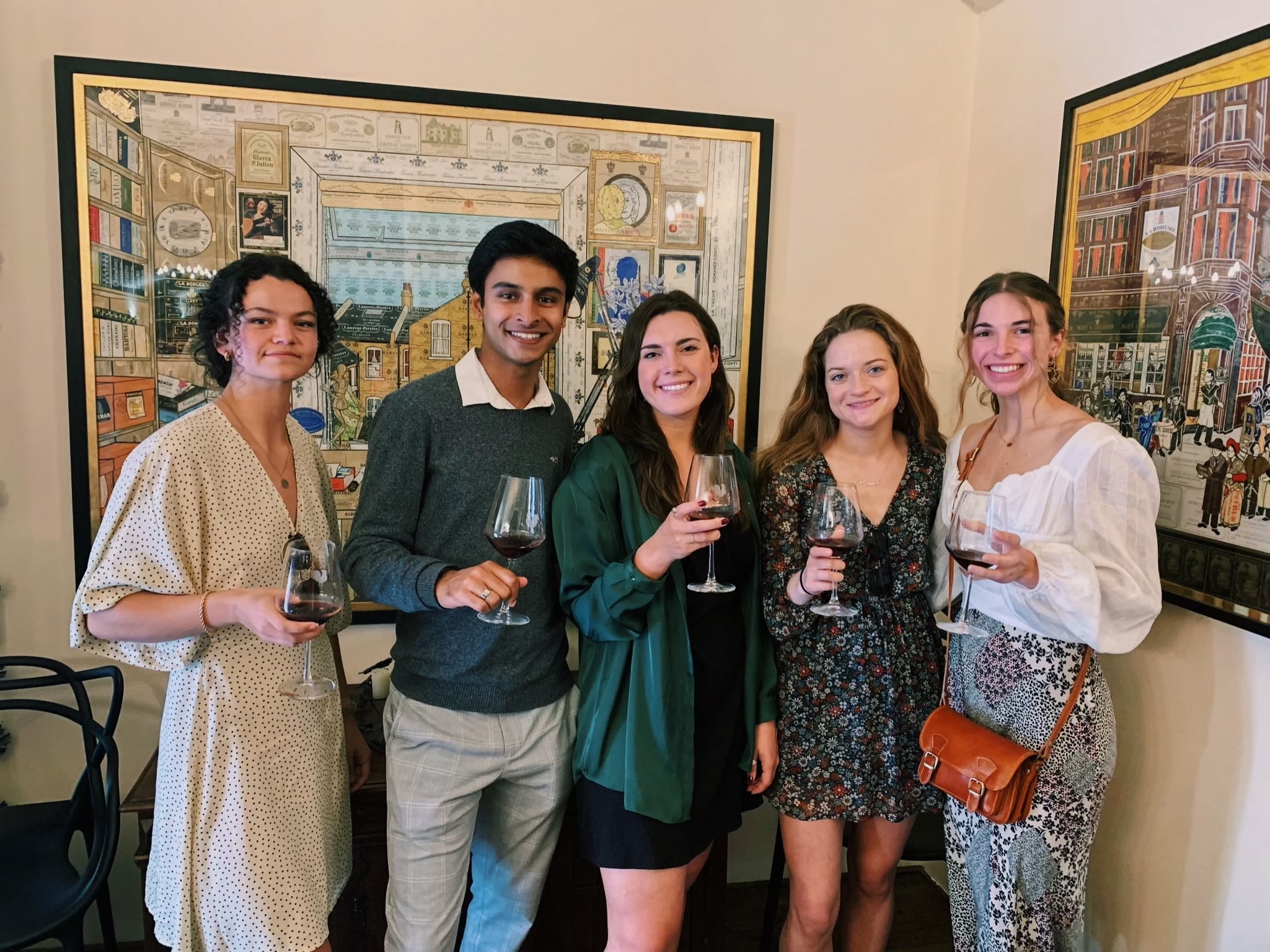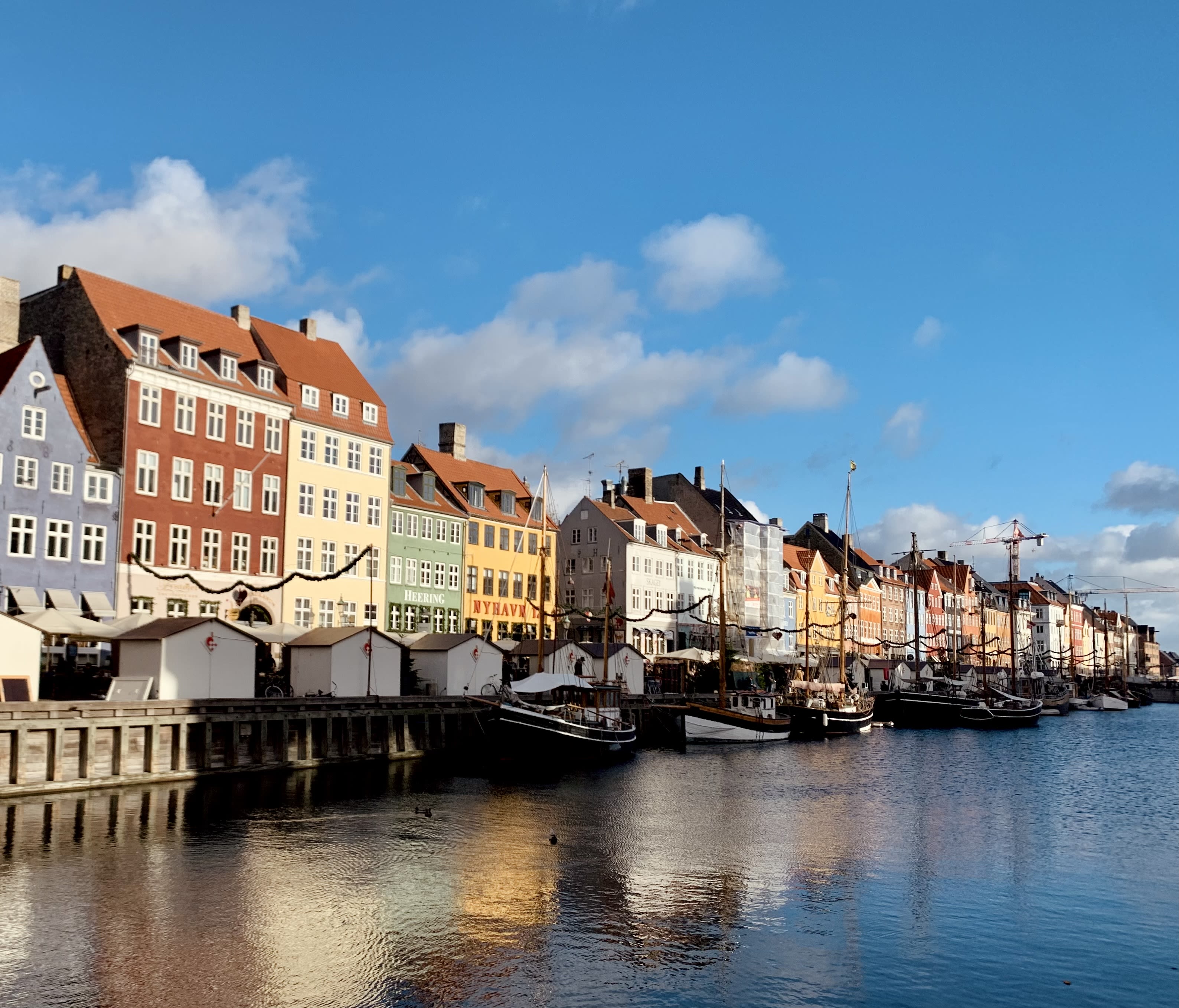 SAYING GOODBYE
Many tears came with this one word. I knew that my study abroad experience was a once-in-a-lifetime opportunity and that chapter would have to close, but the person I became through it all are inspired to return abroad, challenge myself yet again, and fall in love with new people and places. As cheesy as the saying is, "it isn't a goodbye, it is a see you later!" I have kept up on that since December and have kept in touch with friends who still live in Scandanavia, and met up with DIS students who live nearby. While it is much different than our experiences abroad, I am grateful for the lifelong friends and adventures that will continue to happen in the future.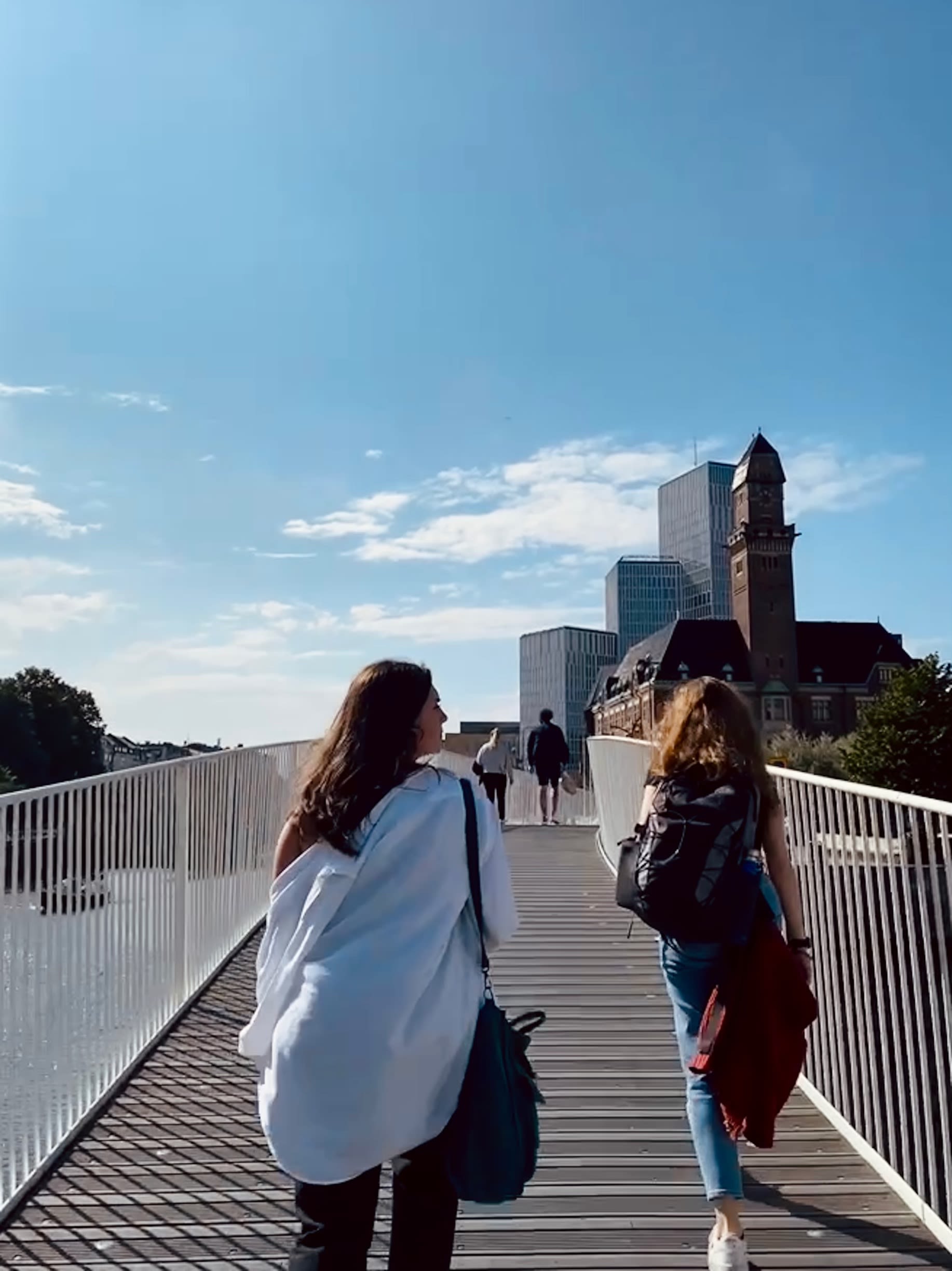 FULL CIRCLE MOMENTS
If I was asked as a first-year where I would end up in four years, I would have never been capable of predicting my life now. I started at Denison as a varsity student-athlete who wanted to go to medical school... There have been many highs and lows and so much has changed since then. Honestly, I could not be happier about it all.
When returning back to Denison from abroad for my final semester before graduating, I was tasked with developing a senior capstone research design for one of my majors in Global Health. As I reflected on my experience abroad, learning about harm reduction in my favorite DIS class stood out to me as the most significant issue of choice to target in further research. Prior to this class in Copenhagen, I had not learned much if anything about harm reduction strategies. This was disappointing, yet encouraged me to study it further. Interestingly enough, Graville is the hub for harm reduction in the state of Ohio. With this, I researched harm reduction strategies and associated determining factors across different global contexts comparing perspectives from Central Ohio with that of Denmark.
When leaving Copenhagen, I made a promise to myself that I would find a way to move back abroad post-graduation for work, school, or both. After applying to different positions across Europe, I was offered to work roles as an Intern Assistant at DIS in Copenhagen, Denmark; Aupair in Munich, Germany; and English auxiliary/teacher in Madrid, Spain. Then, I was also accepted into the Masters of Global Health programs at Copenhagen University and the Karolinska Institute in Stockholm, Sweden. Fortunately, I was also awarded the KI-DIS Fellowship at the Karolinska Institute which fully funds my studies for the year-long program. So, I will start this next chapter of my life in Sweden and am to see where that leads me in the future!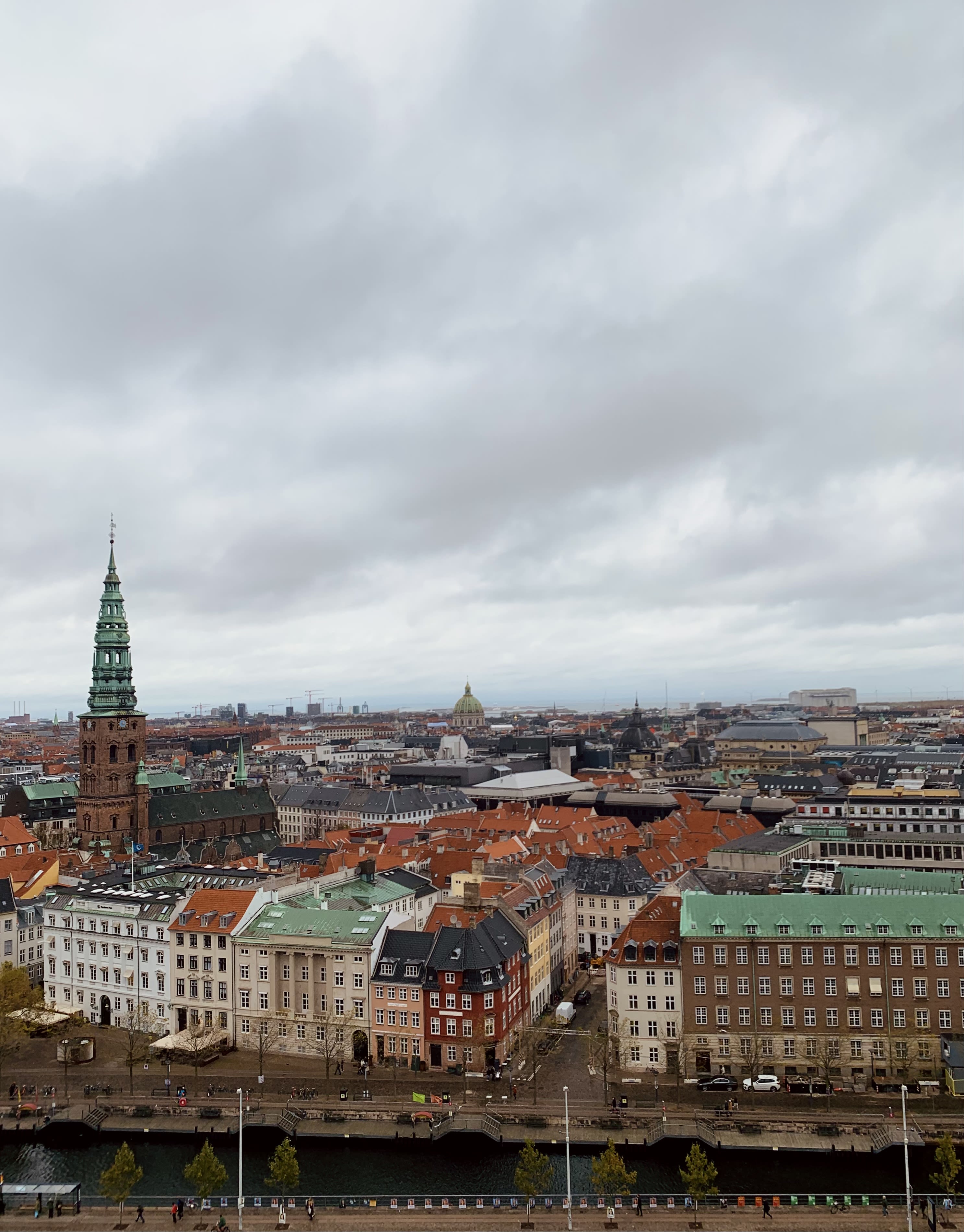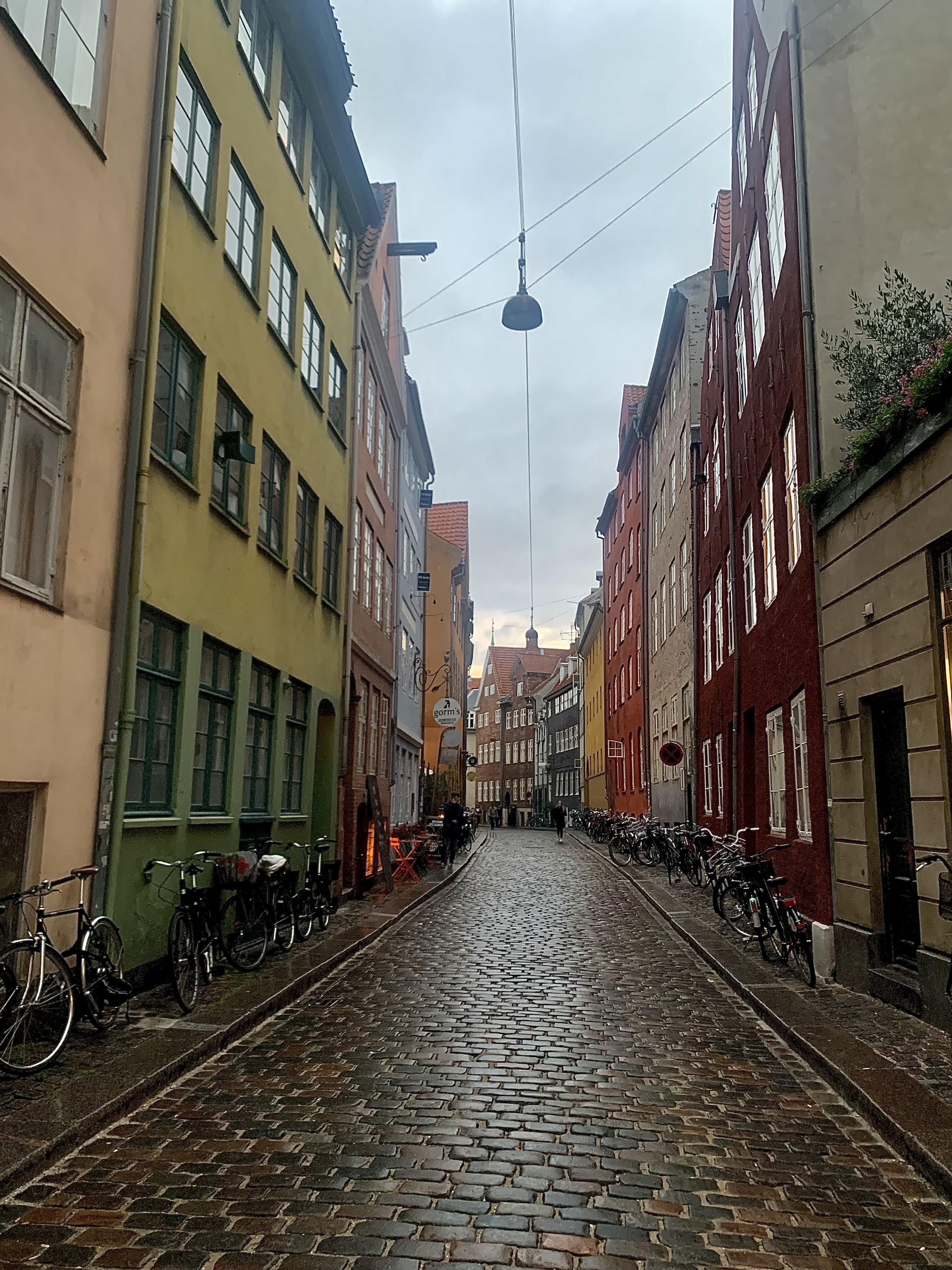 Last but not least, here is a collection of the colorful textures I captured over the course of the semester. Not only do they inspire me to open my mind and stay in touch with my creative side, but remind me of finding beauty in all the corners of the world.
TUSIND TAK!